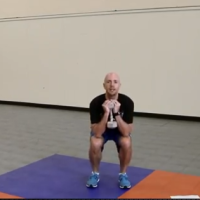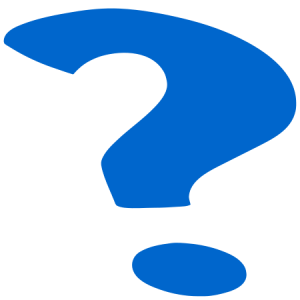 You have a lot of questions and I have your answers.
Ever since I've released the brand NEW Workout Finishers 2.0, I've been getting a lot of these questions.
PLUS, I have a new finisher directly from the manual you can plug in today with your workout or even use on an off day. Check out the video below the questions.
Cool?
Alright, let's dig in…
Q: Mikey, Are these finishers different than your original Workout Finishers?
A: Yes, these are 51 BRAND NEW finishers, and quite frankly, they are better than the original.
Q: Do you have a cool block of text in blue so I can clicky wicky and get started?
A: Yes, you can click right here to check out the new Workout Finishers 2.0 system
Q: When can I use these finishers?
A: You can implement any of these immediately after your workout or on an off day. They take only 3-10 minutes!
Q: What are finishers used for?
A: They accelerate fat loss, improve your conditioning and improve your workout performance.
Q: How are these finishers different than original?
A: For one thing, they are actually a little shorter than the original, but that also means they are more intense. Thanks to recent research, my programming has changed (yes, improved).
That's why I was actually eager to get this new system out because I knew it was even better than the original. The feedback from my "guinea pigs" has been awesome, including other
trainers.
One more thing – these finishers are actually more fun.
Q: Dang Mikey, you're as cool as the other side of the pillow. How do you maintain your coolness? Coolness supplements? Coolness pancake batter? What say you?
A: Weird. And thank you.
Q: What all do I get with Workout Finishers 2.0?
A: For starters, they are presented 100X better than the original. They are organized by type of finisher including the new MDT (Metabolic Density Training) approach.
Density Finishers <== My personal favorite
Metabolic Circuit Finishers
Superset Finishers
Ladder Finishers
Gauntlet Finishers
Upper Body Finishers
Lower Body Finishers <== I have a sample below
You can read in detail about each section here

Plus, you'll get details on how to choose the right finisher based on your goal as well as how to adjust ANY finisher to your fitness level.
There are also new exercises like the Lunge/Hammer Curl Combo, Goblet Lateral Lunge and Press and more. There are over 119 exercises in the manual.
Finally, you'll also get the brand new and exclusive program, Metabolic Chaos. This 4-week program has been tweaked and re-tweaked. There's the ultimate combination of:
Metabolic Resistance Training
Metabolic Density Training
Metabolic Conditioning
Metabolic Finishers
It's chaotic, hence the name. (Yeah I know, that IS well played).
You can even replace the finishers in Metabolic Chaos with any of the finishers from the 2.0 program (if you want).
So, you get 51 NEW finishers plus a 4-week program for $19.99. No, I'm not kidding. I've been asked, "Dude… really? Why?" so many times. The truth?
I want people to have fun working out again. That's it. Sure, the fat loss is great. The conditioning is great. But whenever I hear, "Mikey, my workout rocked and I did the _______ finisher today!", that's what gets me up at 4:30 in the morning.
…. that and the ability to have pancakes no less than bi-weekly. (Yes, I use finishers to eat pancakes).
So, hopefully that clears up your questions. And to get a taste of one of the finishers from the Workout Finishers 2.0 manual, knock this finisher out below…
Do the following circuit, resting only when needed. For 1A and 1C, you'll do 8 reps in the first round, 7 reps in the second round, etc. until you complete 1 rep of each of those exercises. For 1B and 1D, you'll do 10 reps with every circuit.
Narrow-Stance Goblet Squat (8)
KB or DB Swings (10)
Bodyweight Sumo Squat (8)
KB or DB Swings (10)
Get all 51 NEW finishers here PLUS Metabolic Chaos for $20 (Expires this week)
Finish strong and have fun doing it,
Mikey, CTT