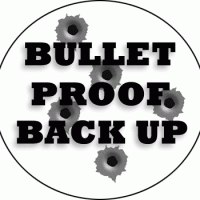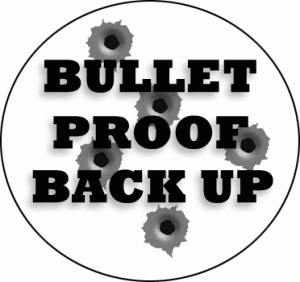 Yesterday, I got some strange looks (as expected).
My family and I always go to the gym together on Saturday mornings. I know it's early… after all Champ is just shy of 3 and Deakan is about 9 months.
But I want to show them that they must take care of themselves early so they have a good start… and hopefully keep these habits as they get older.
After dropping off our kids inside the children area, I went back to my manly truck Mini-van and got my new favorite toy, the kettlebell.
I've been getting mentored by both Chris Lopez and Geoff Neupert on some very cool KB techniques. In fact, in Lapeer,MI, Chris worked very closely with me on technique. I was nailing the Swings, but I had to work to get my Snatch down.
Now, I'm in love with KB training.
I didn't care that I was getting looks of "Hey, they have KBs here?" or "Who does that dude think he is?".
I did a superset of KB Goblet Squats and KB Swings.
Yep… that's it.
I focused hard on technique because after all, I've been getting flat out lazy on my Goblet Squat… even with a DB.
When you do a Goblet Squat (even with a DB), you should aim to squat until your elbows are touching the inside of your thighs. Then, imagine pushing the floor further into the ground with your heels as you come up.
That's a Goblet Squat done right.
I was done with my workout in about 13 minutes. I kept my rest periods short and my intensity was focused.
I truly believe in shorter workouts if that's what keeps you consistent. Consistency is the biggest factor in your success…
… that goes for fitness, business and just about everything else.
That's why most people fall and land on their face in embarrassment during the holiday season.
"I don't have time for today's workout" becomes  more than a day excuse. The next thing you know… 2 weeks go by and you forget what a bodyweight squat is.
That brings me to my next question I got on my facebook page a few weeks ago…
"Mikey, any tips on keeping off holiday weight gain?"
I promised them… and YOU my simple tips that I have used as well as my private clients.
DO NOT underestimate your chances of downfall over the next few weeks. I don't say this to scare you, but I'm speaking from experience in what I've seen happen at my gym year after year.
If you're anything like me, your genes aren't the best.
You could lose everything you worked so hard for all year in the blink of just a few weeks…
… and spend all of 2014 trying to fix it.
So, here's what you'll do. This is politically incorrect advice and I'm pretty sure other experts will roll their eyes. In fact, trainers hate tip # 1.
But most of them haven't been in our shoes. Remember, I'm right there with you… I was 105 pounds overweight a whole lotta' man.
This strikethrough function is wickedly fun. Anyway….
# 1 Set Realistic Expectations This Year
Dare I say this…, but DO NOT focus on weight loss, but instead, focus on weight maintenance.
This will set you free from "I'm not losing weight!" prison.
Look, let's be real here. There's office parties, family gatherings and more happening and dang it… I enjoy a small glass of Mayfield's Egg Nog every once in a while (and you do, too).
So, promise yourself this… you can give yourself a break from losing fat, but… you WILL NOT gain weight, either.
C'mon, that's fair.
# 2 Consider Intermittent Fasting Twice a Week
Starting just before Thanksgiving, I move from my daily intermittent fasting to two 20-hour fasts per week.
So many of us are focused on daily calories, that we forget that if your weekly balance is fine, you'll be fine, too.
Two days of intermittent fasting gives you a little more "wiggle room" during the week for the parties, gatherings, etc.
Bonus tip – Don't break your fast at the party. Time it to where you can eat an apple with some almonds or a protein shake, or anything that will easily satisfy you just before the party.
If you show up hungry… that's bad news and spells a disaster.
# 3 Stay Consistent – Even if it Means This…
I wouldn't take "I don't have time" as an excuse for myself or with my clients. So, the absolute bare minimum is this… if you can't work out consistently, than consider doing 1 finisher every day, 6 days a week.
Dude, that's a whopping 30 minutes a week (my finishers average around 5 minutes).
But it's even better if you can perform short, bodyweight workouts 3 days a week. For one thing, the calories being burned is great… but more importantly, you'll make better decisions with food.
That's just how it works. When your hormones are happy and you're taking care of yourself, you'll find it easier to choose better foods over another round of getting a handful of Grandma's cookies.
So, do yourself a favor and don't waste what you worked so hard for in the blink of an eye?
You're better than the mediocre New Year crowd… OK?
Mikey, CTT
PS – In case you missed it, I have an awesome Sprint and Ab Hybrid workout, rep-by-rep right here…
No Equipment => The best Sprint and Ab Hybrid Workout 
Tags: kettlebell, kettlebell workouts