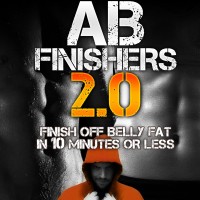 In February of 2012, I released the classic "Ab Finishers". There were so many NEW moves I've discovered and I couldn't wait to share them with the world. It became an instant classic and was the perfect "sequel" to the original Workout Finishers released in 2011. This brings me to my next point…
Have you ever been so in love with a movie that when the sequel came out, you wanted to be the first to see it? You couldn't wait to see how the story unfolds…. or what "new gems" will be discovered…
… but then you're in the theater and less than 30 minutes later, you're wondering… "Really? Is this it?" Then you leave with massive disappointment…
Unfortunately, most sequels end up like this. But NOT this one…
As I prepped for Ab Finishers 2.0, I worked closely with private clients and even reached out to other trainers. I buried my nose in ab training, stayed up late reading programs and more. For one thing, I'm a nerd. But more importantly, I wanted only the BEST for this sequel… Ab Finishers 2.0.
Ab training and even my finishers have evolved. I consider it a MUST as I evolve as a trainer. And I hope you're evolving your training as well. We must ALL strive to simply be better.
Thousands of people have used my finishers to bust their plateaus, find their workouts exciting again… and of course, discover a solution to their weekly pancakes 😉
(Hey, what a great spot for pancakes here!):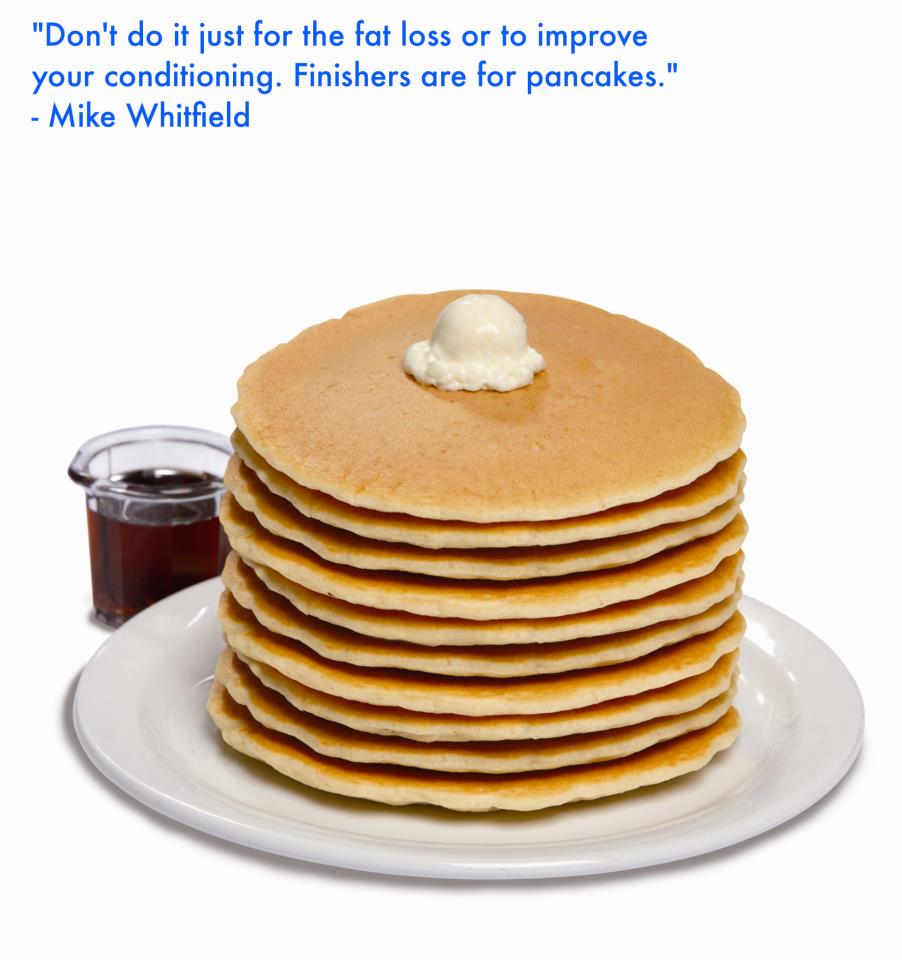 And now, finishers are everywhere. There are even some imitators flooding the interwebz…
… but they can't get inside my head. You've seen my finishers. I can't be stopped. NO ONE obsesses with finishers like I do to bring you ONLY the very best… the most freaky… and the most addictive finishers you can't find anywhere else.
But to be the VERY best… we MUST change... together… as we evolve and discover new methods, new approaches and new moves as celebrate our workout grand finales with pancakes.
The classic Ab Finishers will always have a special place in my heart, but it's time we dismiss it. We must move on. We must get better… together.
This sequel is exactly what we need to finish our workouts with an insane adrenaline rush like no other.
Ab Finishers 2.0 is coming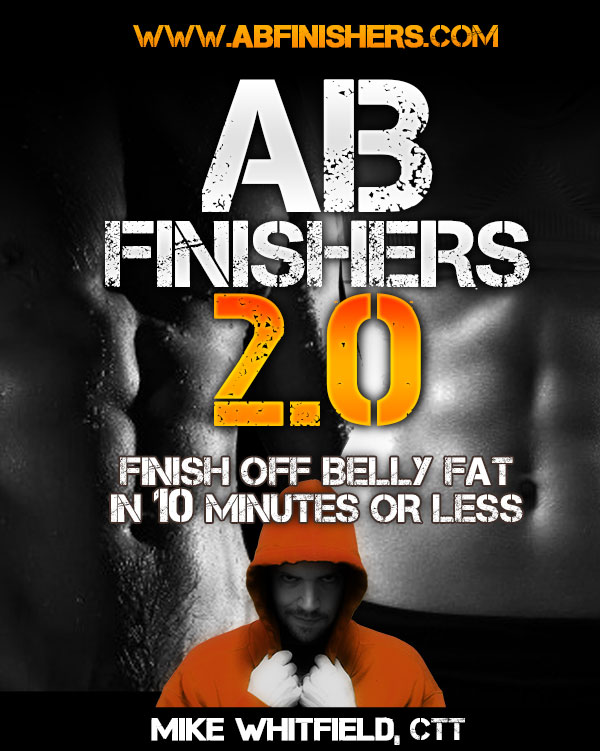 This new and improved version is coming next week…
51 short, but more powerful finishers focused on the abs that take 10 minutes or less… all with follow-along videos
Sprint Conditioning for Abs
8 weeks of NEW and FULL follow-along workouts
Meal plans for men and women
Every single rep was tested in the lab, including tweak after tweak when Daniel Woodrum and I filmed these in Lapeer, Michigan earlier this year.
It's been some late nights and eaaaaarly mornings, but I've never been so excited to share this fat-torching grand finale system with you.
And I want you to be the first to have it…. FREE
You read that right… I'm giving away 3 copies of my brand new Ab Finishers 2.0 system and bonuses FREE this weekend.
All you have to do is tell me why you need the new and improved Ab Finishers 2.0 system.
Just post your comment below
We will select the 3 most inspiring stories. By the way – it can't be because you're tight on cash. I want you to tell me how Ab Finishers 2.0 will change your life. Tell me what my finishers and workouts have done for you in the past. Tell me why you need to cut the chord of all excuses and discover what you're made of as you make a permanent change and regain your health.
Here's the politically incorrect truth… I don't want these copies going to lazy people. I want you to prove to me that it will go to GREAT use.
But HURRY… this contest ends at 5pm Sunday (NO EXCEPTIONS).
I look forward to this… because honestly, you inspire me as much as I hopefully inspire you.
Good luck,
Mikey "Pancakes" Whitfield, CTT
PS – And don't skip the contest because you're afraid of not having equipment… In the brand new Ab Finishers 2.0 system, there will be ZERO EQUIPMENT options for all finishers and workouts!
PPS – Remember, the contest ends 5pm EST on Sunday and we'll announce the winners on Monday.
It's easy… just tell me why you need the NEW and IMPROVED Ab Finishers 2.0 System
Just post your comment below
More cool info about Ab Finishers 2.0 coming, too 😉