The manuals should be saved on your computer's hard drive and you can print the manual as well.

==> This link gives you access to the private Facebook Finisher Freak Inner Circle group <==
At the link above, you'll get:
a) Access to the workout of the month (yes, download it from inside Facebook – CONVENIENT 😉
b) Weekly challenges
c) Post your questions about the program 24/7 
d) Motivation
and much, much more…
If you don't have a Facebook account, you can get a FREE account at www.facebook.com
Once you click on "join group", we'll approve your request ASAP.
If we can't match your FB profile name to the name you got your membership with, we'll need to contact you via private message to clarify things. Your inner circle membership must be in good standing in order to get access to the new workout each month and weekly challenges.
Thank you again for ordering. I look forward to hearing your success!
Mike Whitfield, Master CTT
Creator, Finisher Freak Inner Circle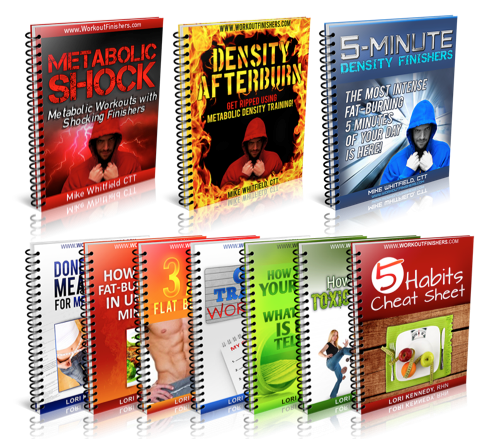 CLICK HERE to download the Metabolic Shock Manual
CLICK HERE to download the Density Afterburn Manual
CLICK HERE to download the 5-Minute Density Afterburn Finishers Manual
CLICK HERE to download the nutrition bonuses
Download Help & Technical Support:
You will need adobe acrobat reader to open and read the e-books. This is normally installed on most computers from the factory (or you can download it by 
clicking here. 
If you need personal assistance, contact our customer service support team by emailing us at support@workoutfinishers.com. We reply to almost all emails the same day, but please allow up to 24 hours for personal replies to customer service emails.