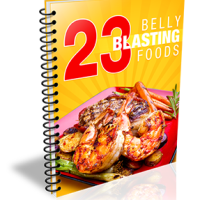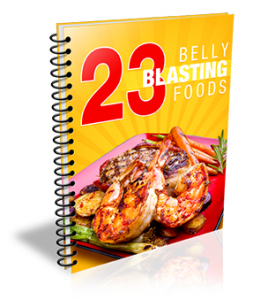 The number #1 question I get about my infatuation with pancakes is, "Mikey, how many pancakes do you eat when you cheat?"
The truth is that it varies, but my record… shamefully, is 13. I ate 13 pancakes drenched in syrup after the Peachtree Road Race in 2011.
But that is not my norm – however, I did eat 5 pancakes on International Pancake Day earlier this week. And the next morning, I was about a pound lighter.
Can I get what-what??
Here is how – I use the trick on page 11 of this free report
Can you imagine eating your favorite foods EVERY day,while quickly dropping your excess flab and getting in the best shape of your life?
Sounds almost too good to be true, but the fact is, you CAN…and the simple secret is this – eat foods that actually accelerate fat loss (if done right, of course).
Science shows that certain foods have "secret nutrients" that blast belly fat when you eat them daily, and top nutritionist Joel Marion shows the TOP foods for fat loss in this FREE report:
==> The Top 23 Belly-Blasting Foods (plus the #1 food for a flat belly)
He also shows you how these foods work with your body's most critical fat burning hormones to keep you burning fat day after day, week after week, without ever hitting a fat loss plateau.
It's all revealed right here in this report, and it's 100% FREE for you to download today. Get the report now, and start blasting unsightly belly fat with these 23 powerful foods right away:
==> The Top 23 Belly-Blasting Foods (plus the #1 food for a flat belly)
By the way, I have a quick confession – I did NOT plan to eat the pancakes because I didn't realize it was International Pancakes Day.  At the last second, we went to IHop, but the crowd was too big.
We headed back home and made our own and I even put in some chopped cashews. That, along with the sausage and the pool of syrup was probably in the 2500-3000 calorie range.
Yet, not a single pound heavier the VERY next morning…
…thanks to page 11 of this report.
Get the secrets here in this report
Boom goes the pancake dynamite,
Mikey, CTT
Tags: belly-blasting foods, fat loss diet, fat loss nutrition