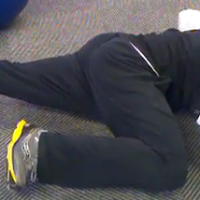 I'll be the first to tell you that yes, this is a "gift", however, it's not pretty.
First, admit your guilt. C'mon… you ate the Reeses Peanut Butter Egg didn't you?
3 of them? Ouch.
Peanut Butter and Chocolate go together like pancakes and syrup. I can understand… in fact, I had 2 myself 🙂
But today is my big cheat meal day… and I'm going to experiment with "Oatmeal Cookie" pancakes. However, I'm going to the gym to get my burn on first.
Note – I bolded those words because that's how important they are to me.
What started out as a joke at the Fitness Business Summit is starting to come into reality. I was literally asked on stage after my presentation… "Since you love pancakes so much, would you consider coming out with Pancake Finishers?".
I even asked you on my Facebook Page and it seems you're all for it.
The more I think about it, the more hilarious it is and the more I want to create it. They will have to be monster workouts so you can do the workout and have the pancakes.
I think it would be similar to something like this…
Today, I'm going to give you a monster workout to work off those Reeses Peanut Butter Eggs and whatever other damage you might do this weekend.
After all, spring is here and we're heading into April…
… as in TOMORROW. Yowza.
So let's rock a monster workout either today or tomorrow so you can stay on track… cool?
You'll see I only hit your lower body in the main workout with just 2 moves. That's because you'll need your strength for the special Easter Gauntlet Finisher…
Warm-up
Jumping Jacks (15) Alternating Prisoner Lunge (8/side) T Pushups (4/side) Arm Crosses (15) Leg Swings (15/side)
Do the above circuit twice, resting for 30 seconds between circuits.
Circuit 1
1A)
 Deadlift or DB Squat (8)
1B)
 Decline Pushups (1 rep short of failure)
1C)
 Chin-ups or Inverted Row or Strap Row (1 rep short of failure) 
Rest 1 minute and repeat 2 more times
Circuit 2
2A)
 Goblet Walking Lunges (10/side)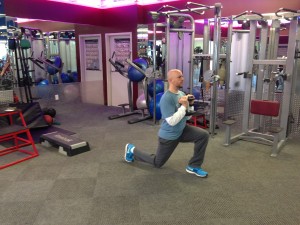 2B) 
DB Chest-Supported Row (12)
2C) 
1-Arm DB Incline Chest Press (8/side)
Rest 1 minute and repeat 2 more times
Easter Bunny Conditioning and Abs Circuit
3A)
 Low Box Jumps (8)
3B)
 Hanging Knee Raise or Leg Raise (10)
3C)
 Total Body Extension (20)
3D)
 X-Body Mountain Climber with Feet Elevated (8/side)
Rest 1 minute and repeat 2 more times
Lunge Jump Gauntlet Easter Finisher!
Do the following circuit ONE time, resting as shown:
4A) 
Lunge Jumps (20 secs)
4B) 
Spiderman Pushups (20 secs)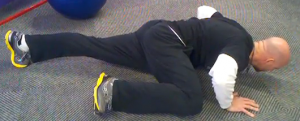 4C)
 Rest 10 secs
4D)
 Lunge Jumps (20 secs)
4E)
 KB or DB Swings (20 secs)
4F) 
Rest 10 secs
4G)
 Lunge Jumps (20 secs)
4H)
 Close-Grip Pushups (20 secs)
4I)
 Rest 10 secs
4J)
 Lunge Jumps (20 secs)
4K)
 Spiderman Climb (20 secs)
4L)
 Rest 10 secs
4M)
 Jumping Jacks (100)Boom – DONE (finally, right?)
Alright, that will get you back on track, whether you had too much Easter candy or perhaps a preview of "Pancake Finishers"? Hmmm, we'll see…
Have a great start to the week!
Mikey, CTT
P.S. If you don't know what any of these exercises are, you can ask me on my facebook page.
Tags: bodyweight circuits, bodyweight routines, bodyweight workouts