It's weird for me, but I haven't worked my lower body in over a week. Long story short, I was playing basketball and strained my calf (old age maybe?).
So, I've been having fun with some meathead workouts recently. I've even thrown in some upper body finishers.
The timing couldn't be better as my buddy Tyler "The Garage Warrior" Bramlett actually created an upper body finisher JUST for you.
It's killer, and it has a unique exercise that I didn't even know existed
Here it is:
Do the following circuit, resting when needed. Start with 1 rep of each exercise and continue until you complete 10 reps of each. If you get tired doing the pullups, you can switch to inverted rows or strap rows…
Pullups
Divebomber Pushups
Push Slide
Ha, you kids love it when Tyler stops by. In fact, Tyler did you a HUGE favor.
His brand new Warrior Upper Body System doesn't even release until later this week, but you can get an advanced copy here:
The 45 BEST Upper Body Workouts <== Discount Expires TONIGHT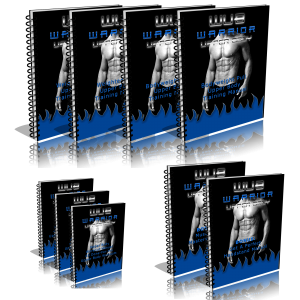 Enjoy that finisher and let me know how it goes…
May you never, EVER get bored with your workouts,
Mikey, CTT