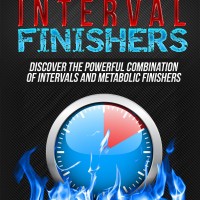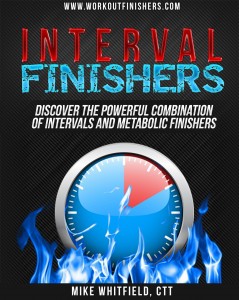 I texted my long time client yesterday just before we met at the gym. It said, "We're going to get away from your current program to try a new 15-minute workout".
"Greeeeaaaat", he replied. He's a good sport and he's been a guinea pig for many of my own workouts and finishers as well as my coach's Craig Ballantyne's new workouts.
This workout is from Craig's 15-minute MRT workouts
First, let's do a quick warm up. Go beat up a printer like that scene in Office Space OR this circuit twice, resting for 30 seconds between circuits:
Prisoner Squat (10) Pushups (8) – take 2 seconds to lower yourself and 2 seconds to come  back up Alternating Prisoner Reverse Lunge (6/side)
 Cool, you're warmed up AND you trashed your printer. Great work.  Now let's rock the workout. Do the following circuit as many times as possible in 15 minutes, resting only when needed:
1A) DB Squat – (15)  1B) DB Push Press – (8) 1C) DB RDL – (10)

1D) Total Body Extension – 40 seconds 1E) Split Shuffles – 40 seconds 1F) Run-in-Place – 40 seconds 
Now here's the truth behind 15-minute workouts. I USED to think it was a stupid idea. But after experimenting with them myself and with my clients, they do work, but they need a certain secret ingredient.
In fact, Craig, Brian and I talked about this secret last weekend in Michigan while filming short burst workouts and why they are so effective.
My client used THESE workouts when he was out of town earlier this year and you know what?…
… he came back 2 pounds LIGHTER.
These workouts use this secret method
And, there's a NEW secret method Craig has recently discovered, and we filmed those workouts using that secret as well. You'll get access to these secret workouts on the download page. But brace yourself… speaking from experience, they are TOUGH (but trust me, they work).
Not to mention you'll get my NEW Interval Finishers FREE.
and then forward your receipt to us at cranktraininghelp@gmail.com. We'll send you the FREE bonus Interval Finishers.
Enjoy your holiday food AND get lean this year,
Mikey, CTT
Tags: bodyweight exercises, bodyweight workouts, interval finisher