Ahhh, I see. You're wanting to "start a fitness program". Congrats to you.
When you finally take your health seriously, it can be life-changing. But there is bad news…
In fact a study from the University of Scranton shows that 25% of people drop from their fitness program after just ONE week.
That's discouraging.
But it shouldn't be a surprise, either. People are walking around aimlessly as they do random sets of crunches and bicep curls with no agenda, no plan or no specific outcome desired. And what machines are taken up at the beginning of the year every single time? You guessed it… treadmills, bikes and ellipticals.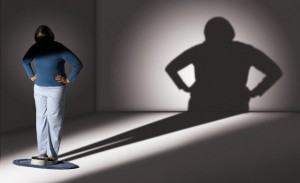 I really don't feel like boring you yet again on the "strategy" (or lack of actually) with cardio for fat loss. You already know this.
I also know you're serious this time because after all, you're here, looking for a structured, proven plan so you can finally follow through this year.
But can I ask you something… how serious are you?
I mean really… STOP and think about it. If you're just looking to "give it a shot", you won't succeed. Sorry that is so harsh, but it's true. You MUST commit. Without commitment, it doesn't matter if you have the best plan in the world. I'll show you how to stay committed shortly, but it starts with the desire to commit. Cool?
With that being said, here are the THREE strategies you MUST have for a long, lasting transformation…
3 Strategies for a Lasting Transformation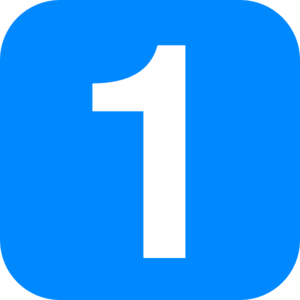 A structured, detailed plan along with a workout log. The structured plan is great, but without detailing your reps or weight used, how are you going to progress. Be a PRO. Don't just "wing it" with your workouts. You can use a simple spreadsheet or even a pad of paper… just SOMETHING.
There are no "workout of the days" for you. You need to step up and follow a detailed, rep-by-rep plan and progress at each workout. At each workout, choose one to two exercises that you'll progress on (this can be increase in weight on resistance exercises, number of supersets or circuits if it's a density program or even reps on bodyweight exercises).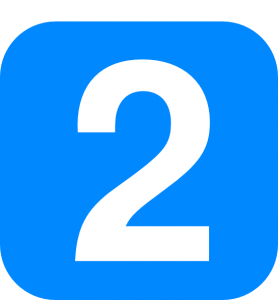 Accountability – This should be a priority. When you use someone as an accountability partner (this can be family, friends, a social forum, etc), you won't let them down. Think about it. It would be embarrassing to show up or talk to someone each week and admit "No, I didn't do anything… AGAIN". The best way to do this is present your accountability partner (or group) your clear and defined goals as well as the process in which you will use to reach them. This can be done with a sheet of paper or a detailed spreadsheet.
Each week, meet with your accountability team and it's time to fess up… you either stuck to your plan or you didn't. If you're serious, you'll leverage accountability so you don't fall off track.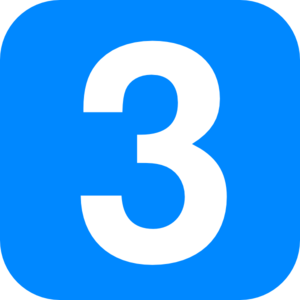 A nutrition plan that fits YOUR lifestyle. Dare I say… forget what the "experts" say. Intermittent fasting, carb cycling, calorie-counting… which ones work?
Here's the deal – they ALL work. But if you end up binging every time you fast, than intermittent fasting is NOT for you. And if you're on a low carb diet, yet you love fruit (which is perfectly healthy), then low carb will fail you. I've used over a dozen of approaches with my clients over the years and they have all succeeded with a variety of approaches.
The secret to seeing if it works is how you approach it. You see, any "diet" will work, but what a lot of people like you don't understand is that a diet is much like a workout program. In the first week, you need to be conservative and "ease" into it. Just like doing 2 sets of circuits instead of 3, you'll want to use the same approach when using a nutrition program. So if you're planning on fasting twice a week for 24 hours, your first week should be ONE fast per week for 18-20 hours. See how it works?
When You Use ALL THREE of These Strategies, You'll Have No Choice but To Succeed
Most people only implement one of these (two at most) when they start a transformation. That's why there's such a high failure rate.
But again, this is why you're here. You're serious this time. There's no turning back. You already know you need a structured and proven workout plan, but one that is designed with some flexibility. You're looking to lose fat, feel better and showing more muscle definition by spring would be a big plus.
However, you also need a go-to plan for those times when you don't have access to equipment (or you want to avoid the "Resolutioners" taking up all your space at the gym.
I'll cut to the chase…
I've thought of everything you need, but nothing more (and nothing less). 
After working with hundreds of private clients and thousands of people all over the world, too much information can be a bad thing.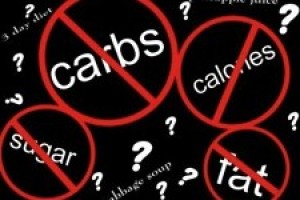 The last thing you need is to be on info-overload this year, especially when you're so serious. You don't need any distractions. You just want a plan, a way to stick to the plan and then finally get your desired outcome…
And because you know that nutrition is about 90% of the puzzle when it comes to looking AND feeling better, you know better than the "one size fits all" approach doesn't work. In fact, I remember trying to write meal plans for my clients years ago… and I hated it. They wouldn't stick to it, but it wasn't their fault. There is no approach on Earth that works for everyone.
So, I finally put it all together. Everything is covered from how to choose a nutrition program that fits your lifestyle (and even how to approach it) and more.
The Big PLUS… you can work out like a Meathead and still lose fat.
Your Done-for-You Transformation System

Meathead Freaks 4-week Program
A 4-week program once available only to members of the Finisher Freak Inner Circle, this is the perfect plan to build muscle and lose fat at the same time.
You'll work out like a Meathead with a unique Lower-Upper-Total Body Split with a 4th day committed 100% to conditioning if you're wanting to focus on losing fat.
If  you're focusing on building muscle, skip the conditioning day and do the workouts along with the finishers to keep the fat at bay as you build rock-hard muscle.
You'll love the 1-2 punch of meathead workouts along with the short finishers. Then you'll experience some 20/10 circuits inside the optional conditioning day workout.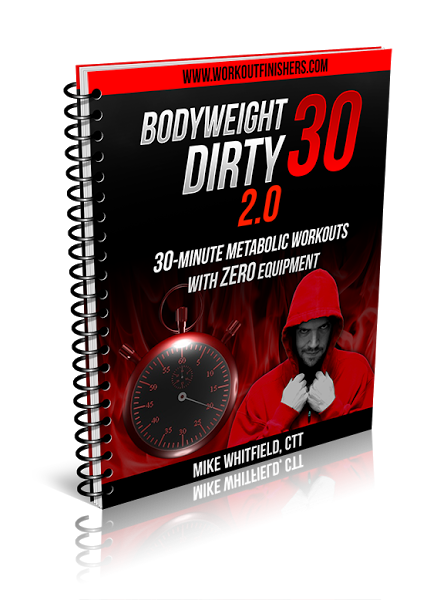 Bodyweight Dirty 30 2.0 4-Week Program
4 weeks of ZERO-equipment workouts with a variety of new moves, density circuits, timed sets and more, you'll become more athletic and leaner as you go through these metabolic bodyweight workouts.
The big challenge will be the Metabolic Quadrants of Workout B and much more.
PLUS These FREE Bonuses… 
 Diet Finishers
Because you're finished with diets. That's why. Everything from jump-start plans to intermittent fasting to low carb, you'll discover how to select the perfect program for your lifestyle and how to approach each style to gain momentum and not fall flat on your face. This includes 13 different approaches so you'll have the flexibility to adjust as needed based on your needs.
You'll also get 10 recipes that are fast, simple and actually taste good.
Accountability Journal
This simple 5-minute questionnaire is the ultimate accountability tool that will let you see your loopholes in your plan. However, the most powerful way to use this tool is to submit it to an accountability partner or forum.
It walks you through, day-to-day your habits including your workouts and diet to keep you focused and on track.
"Mike, I want to tell you how much I'm enjoying that workout that you threw into Diet Finishers. I'm way out of shape, but I can do it with a couple of small tweaks, and even in the 2nd workout I'm seeing improvement." – Betsy G.
"So far I've lost 38lbs fat and gained 8lbs of muscle." – Ryan E.