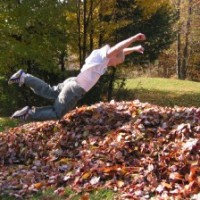 There's this guy I have known since growing up as kids. Just to protect his identity, let's call him, "Chris".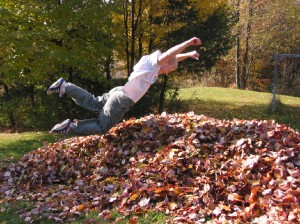 In fact, I remember Chris playing in the backyard. His Dad would be raking in huge piles of leaves and once his Dad was done, he would make a run for it, running just as fast as he could, and then jump into the pile of leaves.
He thought it was hilarious… and that was just last week. No, not really… it was when he was a kid. But still… that would rock.
Anyway, growing up, he had a love for basketball. He certainly wasn't the best at it when he started. In fact, in third grade, he went an entire year without making one basket. But he never gave up the sport.
As he got older, his love for the game as well as his skills got better. He played it so much and that's probably why he never had an issue with weight. Chris played basketball for his church for both the youth and children's league, and many times, he would have back-to-back games on Saturday afternoons.
Not only that, but he also played softball for two leagues. He was quite the athlete and he enjoyed every minute of it.
His teammates and friends called Chris "JJ", for his basketball skills which actually stood for "Jordan Junior". And when he played as he got older, he was called "The Pink Package" because his dribbling skills were Sweet and Low.
I TOTALLY made up that last line… so… forget I said that.
One day, in PE Class, they were doing a relay race and Chris was the last one in the relay. When he got the baton, he was about a quarter of a lap behind to win first place. He didn't give up and ran just as fast as he could.
As he approached the last bit, he was about 10 feet behind. He hustled and hustled. He could hear the cheering from his classmates. Finally, he crossed the finish line, allowing his team to win the race.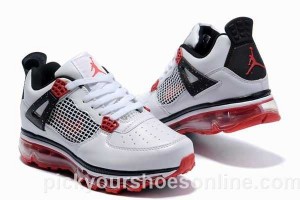 The crazy part – this was in his Jordan basketball shoes.
All through high school, he was on top of the world, playing basketball for a rec league, softball for his church and he was even in the drumline and was drum captain his junior and senior year.
Looking back, Chris was lucky that he wasn't overweight in high school. You should have seen the crap he ate. At lunch, he would polish off as many as 4 full milkshakes (he would help finish about 7 from his friends… so I'm just guessing it was at least 4 full shakes).
Each day after school, he would go to Taco Bell and spend almost $10 in food. As you know, $10 at Taco Bell can go pretty far.
But somehow, Chris kept the weight off. That's the fortune of being younger, very active with two sports and don't let "drumline" fool you. Those guys and gals lug around 35 lb drums in 95 degree weather.
After high school, he continued his job at the supermarket where he would stock shelves and move big pallets of milk. But still, without all the sports, he started to gain some weight.
Chris decided to not do anything about it and confided in me that he was just simply getting older and gaining some weight was just a part of life.
Then… Chris got a desk job in the corporate world. All of a sudden, he went from moving mountains of products and stocking shelves to sitting at a desk up to 10 hours a day.
He joined the corporate basketball league, but he felt much slower than he was back in the day. Chris never paid attention to his weight. But one day, he tried on a pair of pants he hadn't wore in almost a year (since starting the corporate job). He couldn't even come close to buttoning them.
But that STILL didn't stop him.
He continued his desk job, and his eating habits got even worse. Chris and his buddy would stop at the convenience store on the way to work, and while his buddy would grab some coffee, he would grab a soda with an iced honeybun for breakfast.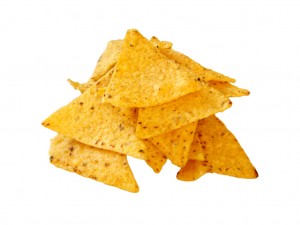 For lunch, he always got supersized meals with even more soda. For dinner, he would gorge on a bag of chips before eating an entire frozen pizza and a huge bowl of ice cream.
He felt worse, so he would eat more.
Chris even told me that he was borderline depressed at times. He was ashamed of his weight and even admitted to wearing clothes much bigger than his size just to hide his stomach.
Over time, he ballooned all the way up to 300 lbs. He was at an all time low, with the lowest confidence I've seen in him in years…. even since we were kids.
I talked him into starting a fitness regimen back in 2003. Chris made it to the high school track and after one lap, he was exhausted and shamefully, with tears welled up in his eyes.
"Am I going to make it?", Chris asked himself. He was ashamed of admitting this to me, but I'm proud of him for telling me this.
He struggled so much at the beginning and he hit some lows during his journey. He faced obstacles like peer pressure at restaurants, office parties with cake, long work hours and more.
But he persevered. He kept fighting and because of that, he lost 75 lbs in just 6 months. Since then, Chris lost another 30 lbs. His attitude of not worrying how you start, but how you finish has always resonated with me for years.
In fact, that's the biggest reason I'm obsessed with finishers. We can all learn something from Chris and finish strong in ANYTHING we do, including losing fat, starting a business, mending relationships and more.
Chris, since then, has gone into the fitness industry to inspire others into finishing strong. In fact (oh c'mon, as if you hadn't figured it out)…
I am "CHRIS".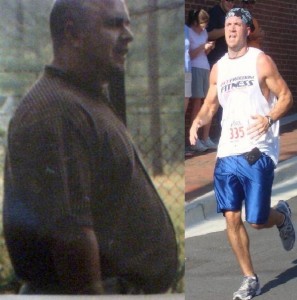 And now for the politically incorrectness (it's my blog and I can use any word I want to)… You now have no excuse to for those last 12 lbs, or the excuse of not having enough time… or anything else for that matter.
If you feel this message is directed to you – well, it is.
C'mon, you have some work to do… let's finish strong,
Mikey, CTT
***************************************************************************************************
Mike Whitfield is the author of Ab Finishers, a comprehensive finisher program designed to get your core stronger with fun and unique metabolic finishers, which can be tagged onto any workout program.
You can find out more about his program by clicking here.