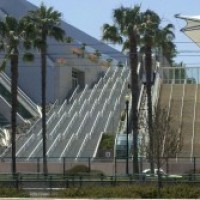 As promised, here is the workout that Travis, CJ and I did last summer in San Diego.
Stair Sprints (and not just any set of stairs. Each flight was ridiculously long.)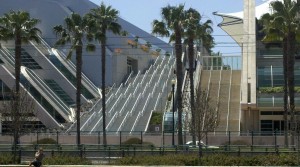 1 flight followed by 10 pushups 2 flights followed by 20 pushups 3 flights followed by 30 pushups 4 flights followed by 40 pushups
Awesome… then we were WARMED UP. I told you this wasn't going to be easy.
We then moseyed on over to a local park, which was beautiful by the way, and we did this crazy circuit 3 times.
We never really "set" a rest period, but honestly, I know I rested more than those two kids. But hey, not bad for a guy in his late 30's 🙂
1A) 
Squat Thrusters with a 50-60 lb rock CJ grabbed by the water (10 reps)
1B)
 Ring Pullups (10) <== Why were a set of rings on a piece of wood randomly placed in a beautiful park? The world will never know.
1C)
 About a 100 yard sprint
 Travis really pushed me out of my comfort zone, and like I said yesterday, I was invigorated and needed that.
Maybe you need that, too? Let Travis push you out of your comfort zone. You might surprise yourself…
Use this Unbreakable System <= Better than Crossfit
If you don't have access to stairs, you could do incline intervals instead or if you have access to a stair climber, that would work as well.
And if you don't have access to a 60 pound rock at your gym (My gym doesn't and I'm like…"What's that about? You guys don't have rocks?"), you can simply do the DB Goblet Squat and Press.
Instead of ring pullups, you can do regular pullups or inverted rows or strap rows. And if you don't have that available, you could do 10 DB rows on each side.
For the sprint, you could hop on the treadmill and straddle it until you get the belt to where you would run at a 9/10 intensity. Then go for it for 12-15 seconds.
(Please remember the belt is moving fast – don't end up in the wall. The gyms apparently don't find it as hilarious as I do and they'll probably frown at you, too).
I'll never forget that workout. It's one of those workouts that will stick with me the rest of my life. Travis really pushes you to your limits, but in a way to where you're not just going through the motions and end up hurt and fatigued like those other "workout of the day" programs.
Instead, what Travis brings to the table with your workouts is a sense of competition and challenge. You're competing against yourself and challenging yourself physically, but more importantly, mentally.
Travis feels (and I agree with him 110%) that in order to get the best gains possible from your training program, you have got to COMPETE (but in a smart way)…
… against NO ONE else.
That's right no one else. You compete against yourself.
Now with that being said, let's say you give one of the Unbreakable workouts a go.
You'll go through Day 3 of the Alpha Phase of Week 2
1A)
 DB 1 Arm Power Snatch 10, 8, 6, 4, 2 (each arm) ***the key is to get heavier on each set ***start from the ground on each rep and alternate arms each rep 
2A)
 Standing Barbell Military Press (STRICT) 1 x 8, 4 x 5 -HEAVIEST possible  ***go for low to NO missed reps – your focus is on QUALTY
3A)
 Barbell OH Squat 4 x 8
3B)
 Hanging Hollows / Hanging L-Sit Holds 4 x max time
4A)
 Complete the Following:
   a) 
Max Reps w/ Barbell Push Press @ 70% of what you did for 2A) x 1 min 
   b)
 50 Burpees for time 😉 <== What's up with the wink Travis? That's rude.    ***While doing burpees, at every min on the min, do 3 pull ups    ***As soon as you hit 50 Burpees, NO rest – your 60 secs starts for
   c)
 Max Reps w/ Barbell Push Press (same weight) x 1 min    ***Your score is the amount of push presses you do, the weight used, and how long it took you to do the burps
That last section of the workout is like a finisher fueled by caffeine and pancakes.
Overall, the design of this workout goes right along with Travis' special "Controlled Chaos" method that'll not only get you burning tons of fat and building lean muscle, but will also help get you strong, powerful, and insanely conditioned.
No "random workouts". This is well thought-out. Expect nothing less from Travis.
If you've ever been interested in Crossfit style workouts but you've been concerned about injury or no progression, you're smart.
This system is the perfect way to use Crossfit style workouts 
There's no random workouts, but you'll love the Crossfit "feel" to them. You'll actually see progress in strength, conditioning and physique.
Knock out either one of those workouts today. It's about time you compete against yourself, don't you think.
Boom goes the non-crossfit crossfit workouts (wait, does that make any sense?)…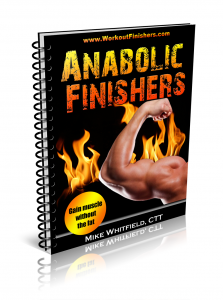 Dynamite,
Mikey, CTT
PS Don't forget to get the Unbreakable System here to get your Anabolic Finishers bonus (this offer expires).
==> Unbreakable System PLUS Anabolic Finishers
Then forward your receipt to us at cranktraininghelp@gmail.com and we'll send you the bonus. But after tomorrow, the bonus disappears 🙁
Tags: bodyweight circuits, bodyweight exercises, bodyweight workouts