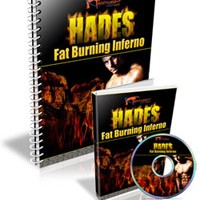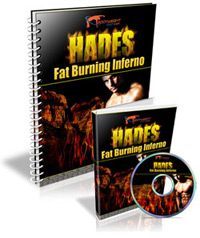 I had a great time in Vegas, except, you know… that part where I got lost. You already read about that yesterday. If you didn't – lucky you.
Long story short – I got lost after having dinner with all the cool kids. But being a wuss, I was getting really sleepy, so I decided to call it a night. I tried to walk back to my hotel on my own and ended up on a 3-hour scenic tour of Vegas.
One part I left out was seeing the show "Cops" live on the sidewalk with a white dude in dreadlocks smacking the camera. Ha… white dude in dreadlocks – you silly goose.
Anyway, I used my Evernote app as I walked to put together a bodyweight program inspired by a conversation at dinner with Tyler "The Garage Warrior" and my friend Adam Steer's "Hades" Bodyweight program. I was frustrated being lost, so to soothe myself, I wrote this as I walked (without running into anyone, too). Here it is in case you missed it:
Do the following circuit as many times as possible in 20 minutes,resting only when necessary:
Prisoner Jump Squat (8)
Triple Stop Pushup (10)
1-Leg RDL (12/side)
Squat Thrusts (10)
Total Body Extension (15)
Powerlock Pushups (12)
Lateral Lunge (10/side)
Plank to Tricep Extension (10)
Of course, I was going to add the finisher, but I finally found my hotel, so I put the finisher on hold… dramatic pause… UNTIL NOW.
You see, much like Adam Steer, I want to encourage you to embrace the burn and reap the rewards, especially with advanced bodyweight training.
So, after the chaos above, rest 1 minute, and then move into this finisher…
The "Burp and Jack" 6 Finisher
Do the following superset 6 times, resting for 20 seconds between supersets:
Burpee (5)
Jumping Jacks (20)
That's pretty much good times. But to be honest, when it comes to bodyweight training, Adam Steer knows what good times are all about.
The Hades high-intensity bodyweight program gives you total body transformation by driving lean muscle gain using something called "time under tension" — with a devilish twist. Your muscles are tortured through 3 consecutive "stages" of 30 seconds each per set, totally fatiguing the targeted muscle group and prompting the growth of new lean muscle mass. But that's not where Adam stops. He ends up eking out even more effort using a little trick called Intra-set Fatigue. Even if you think you don't need lean muscle… because you do.
I can't even explain it, so watch the video: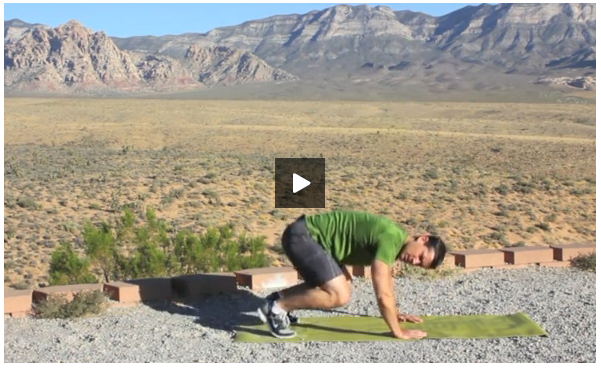 Wake up sunshine. You like food. I like food. You also know that muscle burns tons of energy. Even at rest, it burns a lot of calories. But when you get it pumping during a workout, it incinerates a huge amount of energy. That means you can eat more and still get leaner… with the right intensity, of course.
You know what that means… MORE pancakes on the weekend. You already know how I feel about pancakes.
Heck, even my finishers have been inspired by the bodyweight master Adam Steer. That's why I've used his Kong exercise. Good times… metabolic good times.
Now let me be clear on something. I can't say you can out-train a bad diet. However, after experimenting myself and with my clients, you can get away with eating more if your intensity is right.
Everyone has their preference. I prefer using a high intensity bodyweight program like Hades and being able to throw down some pancakes every once in a while. That's just me.
Get ripped without a single weight (and get away with eating a little more)
Mikey, CTT