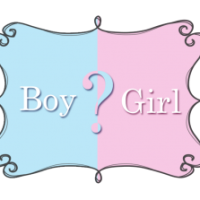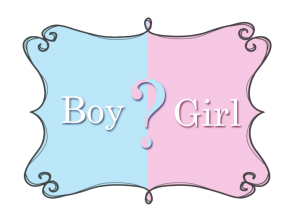 The heart started to pound. The anxiety was building up like a climax in a Tom Clancy novel… only this was real life.
"Sabrina", the nurse said.
We both got up and headed back to the room. Sabrina and I gave each other "the look" (you know… the look that says, "this is it".
Today was the day. We were going to find out if Champ was
going to have a brother or sister in February.
As the nurse was scanning Mikey Junior (or Juniorette), I'll
be honest with you. This was my thought… "FIND THE PETER.
FIND THE PETER. FIND THE PETER."
Shamefully, I was pulling for a boy. That would solidify
any offense when you have two Whitfields as your receivers.
… What? It's true.
The nurse continued to scan which seemed to be an eternity.
You could see the heart pounding on the sonogram… and yet
you could almost hear my own.
Finally… The moment had arrived.
"Do you know what that is?", the nurse said.
"PETER PETER PUMPKIN EATER!!!", I thought to myself.
Indeed, the peter was pointed out. Champ will be having a
little brother in February.
That also means my house will be quite a zoo in February,
considering we also have two cats and a dog.
I better be in the best shape of my life if I want to be
that "fun" Dad I've always dreamed about.
Fortunately, I'm already having epic chases with Champ and
I can last a while and match his energy because of the training
I do.
… not bad for a dude that's about to turn 38 next month.
It's no secret. You know me by now… and if you don't, this
is my secret…
Metabolic Resistance Training + Metabolic Conditioning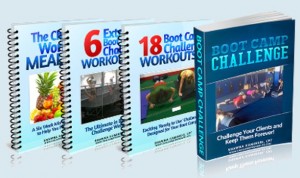 I use finishers and challenges for my metabolic conditioning
because A) I hate boring cardio on a treadmill and B) It's
addicting and keeps me consistent.
This week, I've been using challenges inspired by my gal
pal, Shawna Kaminski.
Sure, it's "Bootcamp Challenges", but that doesn't mean you
can't use them with your own workouts.
They have even inspired some future finishers. Stay tuned.
Look, we all hit that workout boredom plateau. That's why
I stay connected to people like Shawna for inspiration.
Once you hit workout boredom, you stop exercising. Then, the
eating habits get worse. Then the waistline gets bigger.
It's the vicious domino effect, especially this time of year.
The next thing you know, you'll be 10 pounds heavier at
Thanksgiving.
No way. Not me… and not you either.
Fortunately for you, you can end workout boredom, PLUS get
TWO bonuses to never, EVER get bored with your workouts.
But today is the last day. After today, not only will you
lose out on her bonus TRX program, but you also won't be
able to get my bonus, 12 Ladder Workouts.
Discount + TRX Bonus + Ladder Workouts<== Expires Today
Grab her program at a discount and get both bonuses. In fact,
I bet you could be 10 pounds LIGHTER by Thanksgiving.
That means you'll have a head start on all the New Year
Shenanigans.
Today is the last day. Grab her program here
Then, forward your receipt to us at cranktraininghelp@gmail.com
and Cole will send you the Bonus Ladder Workouts.
May you never, EVER get bored with your workouts,
Mikey, CTT
P.S. By the way, if you want a sampling of the madness. You
can try a 12-minute circuit from her program right here: