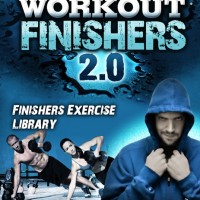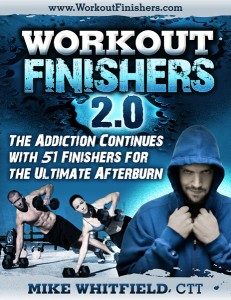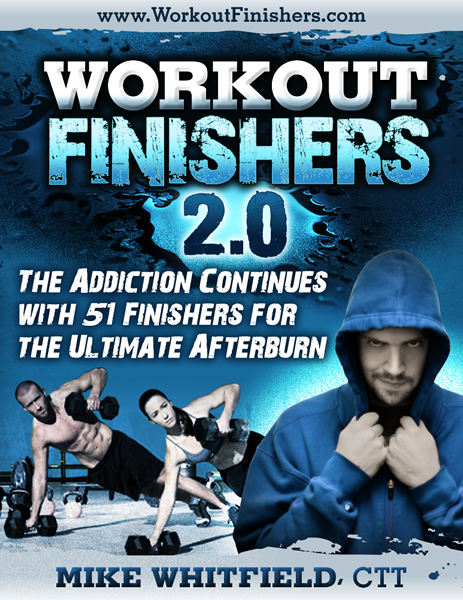 Ohhh baby. Are you in for a treat and a HUGE announcement…
… but hang on.
I owe you TWO things. One is a promise from yesterday. And the other? Well it's a promise I made to you without telling you.
First, I'm going to tell you about how to approach a density workout. They are a little different than a density finisher.
Then, I'll tell you about my second promise… cool?
Let's take this density superset for example. It just so happens to be a favorite, too. It's part of Workout C in the NEW Finisher Express 21-Minute Workouts.
Finisher Express Workouts + 51 NEW Workout Finishers
No! You didn't click did you? You're ruining my surprise man! C'mon. That's like going to IHop and getting oatmeal.  It's just rude and it's not right.
Anyway…
The superset is the Deadlift and the Incline Chest Press.  Most people, when doing density STRENGTH sets and circuits, will complete a round but then reduce the weight on the next round to get in more work.
No way – when it comes to STRENGTH training, I like to knock out a round and rest until I know I can complete another full round with the weight I started with.
That's how you'll knock out the first superset of Workout C in the NEW Finisher Express workouts. Every workout lasts just 21 minutes.
You'll use density circuits and supersets, the 20/10 revolution method, timed sets and more.
And TODAY ONLY, you'll get it as a FREE bonus when you get the brand new Workout Finishers 2.0.
Brand NEW Workout Finishers 2.0 + 21-Minute Workouts FREE<= TODAY ONLY
That brings me to my next promise. When Workout Finishers 1.0 came out in 2011, the feedback was incredible. But I wanted to make something great even GREATER.
So after much tweaking and much patience, Workout Finishers 2.0 was finally created. Inside these BRAND NEW finishers, you'll discover.
Density finishers

<== Your favorite based on feedback

Metabolic Circuit Finishers
Gauntlet Finishers
Superset Finishers
Ladder Finishers
Upper Body Finishers
Lower Body Finishers
Some sequels are horrid. However, after months of preparation and experimentation, this is a sequel you do NOT want to miss.
And today, you'll not only get 51 BRAND NEW Finishers, you'll also get the Finishers Express 21-Minute Workouts System…
… at 57% OFF.
TODAY ONLY ==> 57% off Workout Finishers 2.0 PLUS Finishers Express
It's the promise I made to you without you knowing. Workout Finishers was good – sure. But you ain't seen nothing yet.
TODAY ONLY ==> 57% Off 51 NEW Finishers PLUS 21-Minute Workouts (FREE)
The mission continues…
May you never, EVER get bored with your workouts,
Mikey, CTT