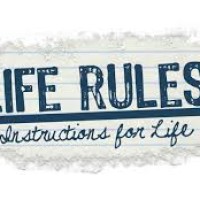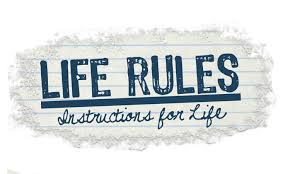 It's about time I do this… and you should, too.
I got this idea from my mentor and coach, Craig Ballantyne.
A while back, Craig created his own 12 rules that he lives by in order to reach his goals and make decision-making much easier.
And although I've lived (well, mostly) by my own rules, I've never written them down. They are below, but keep in mind, my rules will differ from yours.
I'll also tweak and add to this as I learn more about myself and you can do the same, too.
Why do we "set" these rules? I'll explain that, too.
Here are my rules:
1) I will not drink any alcohol or have ANY liquid calories.
2) I won't drink caffeine after 2:30PM
3) I will start every day by writing in my gratitude journal, reading one of Martin Rooney's "Rooney Rules" and doing a daily devotion including prayer.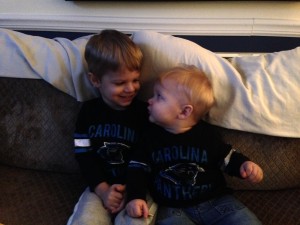 4) I will always be open and transparent (for example, admitting my love for pancakes and not being perfect).
5) I will tell my wife and children I love them at least once every day.
6) I will exercise a minimum of twice a week while staying active the other days so I can set an example for my kids.
7) I will not curse, HOWEVER, I'm allowed to replace curse words with whatever comes to mind…. (ie. "son of a biscuit smothered in gravy", etc., etc.)
8) I will check my email twice a day (AFTER my writing in the morning and again around 4PM). I refuse to check email after this as this is time to be spent with my family.
9) I will get up at 4AM during the week and at 5AM on the weekends.  This helps me with my productivity and my sleeping.
10) I will stick with my Carolina Panthers, whether they are 1-15 or 15-1. Long live the black cats <== What??
11) Before I invest in anything, I ask myself, "Is this going to help me financially, spiritually or improve my health?".
I'll be the first to admit, sometimes, I slip up and break these. I'm human and you are, too. It happens. Don't let it get you down.
So, why create your own rules? I'll let coach Craig Ballantyne tell you…
"Now I know there will be two types of reactions to this content. First, some will dismiss it – and dismiss me.
But to those people, remember the point of the list is not for you to sit there and think, "Oh, what a total weirdo. I never want to hang around with this guy."
Instead, the point of the list, the idea, the article is to simply stimulate your thinking.
And that's the 2nd type of reaction you can have to this article.  This is the reaction of the people who I'm interested in – 
People who will realize what's holding them back is not a lack of  knowledge (because the knowledge is out there and freely available), but instead, it is decision making.
Listen, I know that every week you make decisions that leave you full of guilt and remorse, but on the other hand you also make decisions that you know are correct – even though they are difficult to make.
Wouldn't you be better off if you made MORE correct decisions with less effort?
Of course, and that is where your rules to live by, your personal philosophies, come into play." – Craig Ballantyne
*******
Great stuff from my mentor…. and here's my challenge to you…
Sometime between now and the end of the year, I want you to create your own rules to live by.
This will immediately remove stress from your life. There won't be any "should I do this… should I skip it".
For example, one of your rules could be "No sweets unless it's a planned reward meal and it must be at a restaurant".
This immediately impacts what you buy at the grocery store and you won't have the dilemma of "well, I could get it and then wait until my reward meal on Saturday"… then having to use unnecessary energy on staying away from it all week.
It's pretty powerful. I hope you don't think, "This is a good idea" and then dismiss it. I want you to print this out and actually do it.
You'll have breakthroughs in 2014… and the sooner you do it, you could have a breakthrough this year.
Rules…. rule,
Mikey, CTT