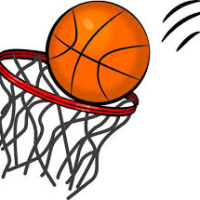 I just got back from playing my Wednesday basketball.
I can't believe that this is my last week playing some ball in my 30's! I'll never forget playing in my first league in 3rd grade.
I was just a little more mobile back then. Maybe you can relate? 🙂
Anyway, as we get older, we lose our mobility and flexibility. But look, it doesn't have to be that way.
A common question I get on my Facebook Q & A is "What can I do on my off day to stay active?".
I'm not sure what the infatuation is with all these "Burpee Challenges" popping up on Facebook. I don't get it. It's certainly not anything like that… unless you're wanting to feel worn out, fatigued and want your workouts to be horrible.
No wonder you may be feeling a little tight and worn out. Burpees are NOT a recovery strategy. The same goes for 1,000 KB Swings. And for crying out loud, neither is this…
"Today's my off day. I think I'll do 100 pushups, 100 bodyweight squats and then punch a monkey. Why? Because I can."
So, without further ado, I give you my personal mobility routine. Yes, I'm really giving this away for free.
Why? Can we keep it as simple as "I really like you"? Because that's the truth. 
Download the Mobility and Off Day Routine here (PDF) <= Yes, FREE
The routine doesn't take long and it makes a HUGE difference in how you feel and perform.
It also removes that "I gotta' do something" urge 😉
The photos and descriptions are in the PDF, but here's the quick mobility off day circuit:
Do the following circuit ONE time:
Bodyweight Squat (10 reps)
Arm Crosses (15 reps)
Stick-up (12 reps)
Neck Rolls (5 reps per side)
Bird Dog (5 reps per side)
1-Leg Lying Hip Extensions (5 reps per side)
SCREACH (5 reps per side)
Bodyweight 1-Leg Romanian Deadlift (10 reps per side)
Pushups (6 reps – take 2 seconds to go down and 2 seconds to come up)
Step-Overs (5 reps per side)
Leg Swings (20 reps per side)
Get the photos and descriptions FREE right here (PDF) <= Direct Download
By the way, read this quote that my friend Dan Ritchie just sent me…
"You can't help growing older, but you don't have to get old!"
– George Burns
#Truth… have an awesome day,
Mikey Whitfield, Master CTT
Neck Rolls
•    Tilt your head toward your right shoulder.
•    Tuck your chin in and slowly roll your head to your chest
•    Repeat for the other side.