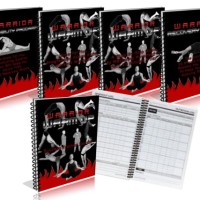 I'm sure you remember my back situation a few months ago where I felt like an old man and I had to visit my chiro. It was very humbling to say the least.
Ever since then, I've realized how important AND powerful your warm up is to reducing injuries and even improve your performance with your metabolic workouts.
Well, I have recently been following a NEW program from my friend Tyler called, "The Warrrior Warm up".
Before you click this link <== Let me tell you how powerful these warm ups can be. If you're like me, you probably already have a warm up routine that you use before you start training, or even a daily mobility routine.
The Warrior Warm Up is a combination of many movement disciplines from yoga to joint mobility, deep breathing to gymnastic skills and more.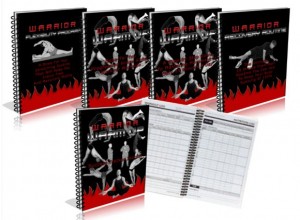 It's also great for when you get up in the morning.
It's about 50X better than my old warm-up routine.
It's great during rest days to stay active and improve your workout sessions (you'll be shocked at how much your performance improves).
It's simple, easy to follow and doesn't take long. If you're looking for something you can plug in and start doing right away before your workouts that will INCREASE your strength, flexibility, mobility, balance and coordination, then use these warm-ups.
The weird part? I used to struggle with my flexibility of the Spiderman Climb, and now I ace it. I'm freakin' 38, too. In your face "old age".
PLUS…
Since it's Tyler's birthday, for the next 86 hours you can get the entire Warrior Warm Up Program for only $7
CLICK HERE to improve your workouts <==
Tyler showed me his warm-ups when I first met him in Vegas earlier this year. I was amazed at how much these simple routines improved my workouts.
Do you want to see how these warm-ups can improve your workouts and performance? Watch the video below:
Boom goes the better warm-up dynamite,
Mikey, CTT