Perfect Workout Schedule
I've been getting some great feedback so far from the survey.
I appreciate your feedback.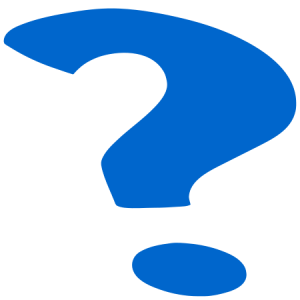 One of things that showed up repeatedly was how to put together a workout schedule. I was honestly surprised at this one. Then again – shame on me for not posting about this earlier.  There were some great questions like:
How many days a week should I work out for maximum results?
How long should I work out at each session?
What is the ideal schedule for burning more fat?
The answer is quite simple, and it might even surprise you. You're probably thinking, "at least 6 days per week yo", or some other cool and hip way to say that.
The truth is that you can actually get results in just 2-3 days per week, using metabolic resistance training.
But here's the truth (and the harsh one at that) – if your diet is not in place, don't even bother worrying about how many days you should work out.
Planning your diet approach is MORE IMPORTANT than your workout schedule. Yep, I said those words. Your diet is your priority over not only how many days a week you work out, but also what kind of workout you'll be doing.
Until you figure that out, you can create a calorie deficit instantly with Brad Pilon's approach of Eat Stop Eat.
Yes, it's that important.
So, now that we have the politically incorrect news out of the way, let's talk about the ideal workout schedule for the average Joe that as a full time job.  Why?  Because that's you.
 How Many Days Per Week to Work Out
Ideally, a workout schedule of using metabolic resistance training 3 days per week, while staying active on the other days is perfect.  But what 3 days? Let's gather in a large circle, grab a cup of coffee or hot tea and discuss…
As I talked recently about metabolic resistance training, you know that MRT workouts are typically total body workouts. That means you hit every major muscle group at each and every workout.
MRT workouts demand a lot from your body and central nervous system. If you were to perform these types of workouts 6 days per week, you would be burned out. By the way, if you are able to perform these MRT workouts that often, you're not giving the right intensity. Sorry, it's the truth.
Because of the demand of these workouts, you need a day of active recovery and rest between sessions. This gives you a mental and physical break, allowing you to put in the best effort at each session.
Now, if you have the time, you can certainly work out 4 days per week using metabolic resistance training and metabolic conditioning.  I've already placed that schedule out in the recent MRT post.
 So, to sum it up, the most days you need to be in the gym is 4 days per week for optimal performance, avoiding burn-out and avoid over-training.
Knock on wood, I've only "injured" myself a few times since starting my own transformation, and one of those times was because I was trying to show off by kicking as high as I possibly could in a kickboxing class one of the trainers was teaching. My lower back was sore for 2 weeks… I almost threw my back out.
It's ok to laugh. That's it. Let it all out.
Done? Thanks.
I owe staying injury-free to not being a slave to the gym and working out at the most 4 days per week. I allow my body to heal between sessions and I stay active on my "off days".
 The Ideal Metabolic Resistance Training Schedule
Monday – MRT Workout
Tuesday – Stay Active
Wednesday – MRT Workout
Thursday – Stay Active
Friday – MRT Workout
Saturday – Stay Active
Sunday – Stay Active (optional)
As you can see, you are working out 3 days per week with a day of rest between sessions. You're not living at the gym, but getting enough stimulus (with the right program of course… that's a whole new post).
 What Do You Mean By Staying Active?
Find something you really enjoy and do it for 30 minutes. This can be walking, jogging, playing with your kids/dog, shooting hoops, ANYTHING.  The idea is to get your butt off the couch and staying mentally engaged.
It's not so much the calorie-burn you get from staying active, it's the mental benefits. The
calorie-burning is just a plus. If you stay active, you're more than likely not going to binge on a huge bowl of ice cream watching reruns of Dallas (the classic ones… not the new one on TNT).
 How Long Should My Workouts Be?
My clients as well as myself are in AND out of the gym in 45 minutes. Honestly, most of them are done in 35 minutes. That's right, 35 minutes.
If you think about it, a 35-minute workout is liberating. It's short and it can revive you. Here's how you do it:
5-Minute Warm-up – using bodyweight exercises (leave the treadmill to the guinea pigs). This will get your body in beast mode faster than a boring 5 minute walk.
25-30 Minutes of Metabolic Resistance Training – you know how to do this. Use big, compound movements in superset or circuit fashion with incomplete recovery. I will dissect the ultimate MRT workout in the future. Know about it.
5-10 Minute Metabolic Workout Finisher – Yeah baby, that is all.
Your shirt is wet, you grab a protein shake and you go to work.  Roll with it.
For losing more fat in a short amount of time, you can add in some interval workouts on your "off days" (no more than 4 interval sessions).  Just be sure these interval sessions don't interfere with your main workouts. That's just a matter of listening to your body.
That's the perfect workout schedule,
Mikey, CTT
Tags: best workout schedule to burn fat, fat loss workouts, workout schedule