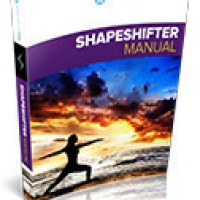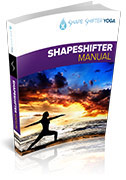 I've been in the lab again and I know you'll enjoy this. I've been experimenting with a new program set-up.  You see, I actually eat better when I'm consistently active… even on my "off" days.
So, I decided to set up my latest 4-week program like this:
Monday – Workout (Lower Body Focused)
Tuesday – Workout (Upper Body Focused)
Wednesday – Stay Active
Thursday – Workout (Lower Body Focused)
Friday – Workout (Upper Body Focused)
Saturday – Sprints at my old high school football field (and sometimes even some route running so I can feel like a kid)
Sunday – Optional Active Day
Active days can be anything to help with recovery and even burn fat at the same time.
Here is a program that does both
But here's the experimentation part… I'm doing what I call the "Metabolic 4 x 4". All 4 days are set up like this:
The first 4 exercises are in superset fashion. This is where I do metabolic resistance training.
The last 4 exercises are in circuit fashion and this is where I do a metabolic conditioning circuit.
So, in the same workout, I do both MRT and MCT. And you know what? I REALLY dig it.
In fact, Friday's MCT circuit is my favorite. It's Bulgarian Jump Squats (be careful), Decline Pushups, Jump Rope and you end it with the Stability Ball Stir-the-Pot. I originally had the SB Stir-the-Pot after Decline Pushups, but as expected, it was much harder since Decline Pushups works your abs hard, too.
I always leave the gym invigorated after that circuit. To me, that's what it's all about.
But let's talk about those active days a little more. Let me start by saying I'm embarrassed. Because this one thing that you can use with your active days has been PROVEN to help you burn fat…
… yet, I laughed at the idea.
Then I had several conversations with Craig Ballantyne about it.  He then told me to talk to Adam Steer. Once I talked with him, I was convinced.
He talked to me about how Yoga is known for its ability to tone your muscles and give you a nicer shape. But there's also solid evidence that regular yoga practice can help you lose weight or avoid weight gain.
In 2005, researchers from Seattle found that overweight people who practice yoga tended to lose weight.
"Those practicing yoga who were overweight to start with lost about 5 pounds during the same time period those not practicing yoga gained 14 pounds," says Kristal, the head researcher.
These researchers also discovered that practicing yoga helped people who were not overweight to avoid putting on extra pounds compared to those who didn't practice yoga.
One of the ways yoga may affect weight loss is through "insulin sensitivity."
Insulin is your body's "storage" hormone — it shuttles energy and nutrients from your blood into your cells.
If your insulin sensitivity goes down, you store more energy as fat instead of storing it in muscles and other lean tissue.
In 2008, Indian researchers discovered that regular yoga practice of at least one year's duration increases insulin sensitivity. That's great news if you're trying to lose fat and keep it off permanently.
When it comes to getting the most bang for your buck, yoga just might be your best bet. The sheer volume of health and physique benefits you'll get from yoga may surprise you.
And it's A LOT better for you than long, boring cardio. But Adam's approach is not what you see on TV. You'll be surprised at how much better you'll feel after just 4 weeks of using his unique approach.
Check it out…
==> Block fat gain and feel 10 years younger in 4 weeks
Stay active,
Mikey, CTT
Tags: energy, weight loss workouts, yoga