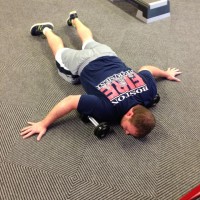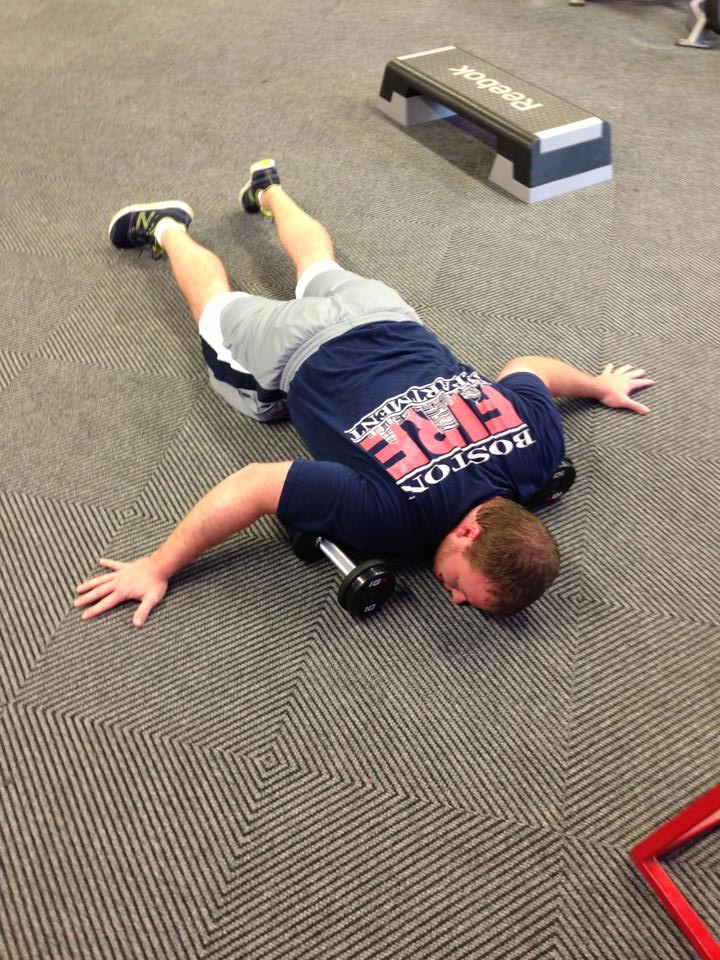 Let's talk about some experimentation I've been using on myself as well as with my long time (and good sport) client.
Plus, I've put some readers to the test with these over at Craig Ballantyne's TT membership site.
I've been playing around with some new exercises and rep ranges, density circuits and more. But when it comes to new approaches, it's got to be tested.
Both my client and I tested a HUGE metabolic circuit of exercises that I haven't put in a program before including the DB Lunge and Hammer Curl Combo, and the Prisoner Reverse Lunge from a Deficit.
When the front foot is elevated, you'll feel it (had to take away some reps because both of our forms were getting sloppy).
Then I used the F4X approach.
If you're unfamiliar with F4X, you take a weight with which you can get 15 reps, but you only do 10; rest 35 seconds, and then do it again–and so on for four sets.
Of course, for a finisher, this can be tweaked 🙂
You can read more about the F4X approach here
Plus, you'll discover how to slow down the aging process with short burst workouts in only 90 minutes a week.
I was inspired to use this F4X approach in a finisher and it wiped both my client and harder than I thought. When I write finishers using resistance exercises, I like to use a higher rep range.
So check out how I "tweaked" this approach for a finisher…
Use a weight with which you can get 20 reps for each exercise. Do the following circuit 3 times, resting for 35 seconds between circuits:
DB Squat and Press (15) 2-Arm DB Row or Seated Row (15) KB or DB Swings (15)
On paper, it looked "easy", but the short rest period is what makes it challenging (trust me, the 35 seconds goes by FAST).
Good times. And that's some good stuff for the Finishers Lab, too. More experiments to come so I can bring you even better and better workouts and finishers.
Short, burst workouts are where it's at… dramatic pause…baby.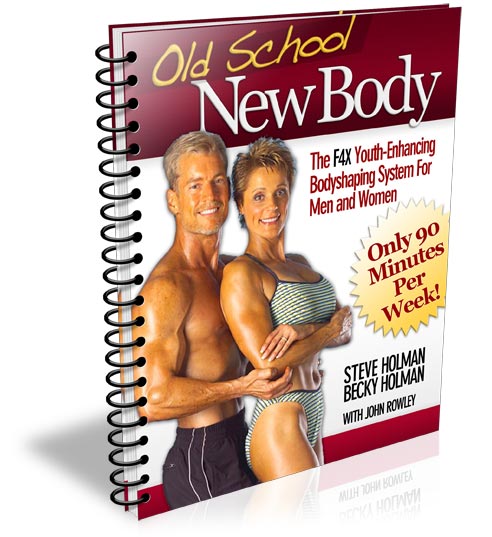 Working out more than 90 minutes a week might be aging you FASTER. I can't afford that… Champ's little brother is due in a week and I'll need to keep up with both of them.
You can get lean in 90 minutes a week here
You'll discover how to use the FX4 method, plus 5 steps to looking 10 years younger.
Boom goes the 90-minute dynamite,
Mikey, CTT