Join our new facebook page where you can post your finisher questions and get cool info
=> http://www.facebook.com/workoutfinishers
I don't know about you, but I love Spring. And you do, too.  I also love putting words into people's mouths.  C'mon, who doesn't like Spring?
But Spring is also the "panic button" season.  About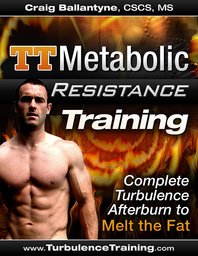 this time of year, I get clients telling me, "Oh my gosh Mikey, I go to the beach in less than 3 months!"  And then I'm all like, "Quit whining and do some burpees and eat broccoli or something".
So, if you're in "panic" mode.  Have no fear.  Break it down into smaller steps.
If you're working out 3-4 days a week, how  many workouts does that give you before the big trip?
Let's say your trip starts on Memorial Day – that's 9 weeks away.
Wait a second – Memorial Day is freakin' 9 weeks away?  Crap.  I wouldn't mind being a little leaner by Memorial Day.
FORGET you – I'm going to go figure out my own workout plan.  Geez – I present less than 3 weeks after Memorial Day at the TT Summit.
Good luck,
Mikey
Alright, seriously.  (That was fun). Let's do some math:
9 (weeks) X 3 (workouts) = 27 workouts
That's 27 workouts that will help you shred fat.  The first big step is to get a workout plan  in place.
I recommend this one (it's challenging, but it works).  Start off with MRT, than MRT Finishers, and use BW Cardio for your off day activity (but reduce the rounds so you don't affect your workouts)
=> Workouts to Use before Memorial Day
(don't click yet though – you still have to read the rest – quit being so impatient)
Alright, the workouts are buttoned up.  Now, let's take a look at your nutrition.  Do you have a nutrition plan in place?  Geez, c'mon.  Get one.
I dig intermittent fasting myself, but that may not be right for you.
The bottom line is that you need to figure out a plan ASAP.  If you think a healthy diet is boring, you're probably eating chicken and broccoli.  Get out of your rut and think outside the box.  If you need ideas, check this out
Alright, now we have the workouts and nutrition in place.  Awesome.  Now we need to finish off extra fat by using finishers (duh).  I created this one for Craig Ballantyne's membership site recently:
(My finisher names will forever be epic)
Do the following circuit as many times as possible in 5 minutes.  Record your total number of reps accomplished.  The next time you perform this finisher, try to beat your previous record.
1) Burpees (10)
2) Decline Pushups (10)
3) Narrow Stance Goblet Squat (15)
I used this with a client and I actually heard fat getting burned.  It sounded like eggs in a frying pan.  He was like, "Oh my gosh… what's that sizzle, dude?", and I was like, "that's your fat – pretty gruesome, huh?".
Nah, that's not true.  But that would be pretty cool.
Alright, big day ahead for clients.  You kids have a great start to the week and a strong finish.  And remember – you can accomplish a lot between now and Memorial Day.
Never, ever underestimate yourself,
Mikey, CTT