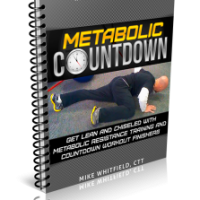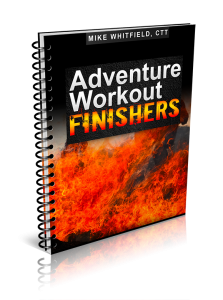 WARNING: This is not for beginners.
I've been in the lab again. I've been testing more crazy, but effective metabolic workout finishers with my clients and they have been crushing it.
In fact, I'm going to share one with you that I want you to try at the end of your next workout. Then I want you to let me know how it goes.
But first…
If you think you're fit, then I have yet another challenge for you.
Are you ready for it?
My friend and strength & conditioning coach, Yuri Elkaim, has just released a new intense workout program where he promises to get you in the best shape of your life in just 4  weeks.
Sound too good be true?
Yuri's a former professional athlete and has gone through training regimes that most  people could never even imagine.
And he's worked with many of top collegiate athletes in the country – helping them go from fit towhat he calls "Warrior Fit".
Click here to see if you're "Warrior Fit"
Whether you want to train for an adventure race or just take your body and fitness to an entirely new level, this will help.
Plus, it's an intelligently designed program providing you with the minimum amount of exercise needed to produce crazy results, while avoiding burning yourself out.
No more 2-hour workouts, 6 days a week.
Try it for yourself and you'll see what I mean.
Oh..and because this is the official release of Yuri's Unstoppable Warrior Adventure Workouts he's allowing you try it out at a whopping 50% discount.
Sounds pretty good to me.
Get warrior fit <———- 50% OFF
By the way, this 50% sale ends on Thursday at midnight.
Alright, the countdown finisher I talked about…
Like I said, much like Yuri's program, this is NOT for beginners. The one thing I've discovered after writing literally hundreds and hundreds of metabolic workout finishers followed by testing them with clients is this:
What might look easy on paper is tougher when APPLIED.
There are two methods I've been getting obsessed with recently when writing finishers… and that is the countdown method and the density method. Today, it's all about the countdown method. We'll talk about the density method soon enough.
What is the Countdown Method?
This is when you start a circuit or superset with a certain amount of reps (let's say 8 for example). Then in the next circuit, you perform 7 reps of each exercise. You continue in this fashion until you complete 1 rep of each exercise. This is also known as the ladder method.
The real kicker – the rest periods are set up like this: You rest ONLY when necessary. The addicting method to improve your conditioning – record the time it takes you to complete the finisher. The next time you perform the finisher, try to beat your previous time.
Mikey, you're crazy dude.
I know, I am. Thanks for pointing that out Mr. Imaginary Person. You rock.
So… let's do one? Yes, that's the spirit…
Knock this one out after your next workout…
Do the following circuit, resting ONLY when needed. In the first circuit, you will complete 6 reps of each exercise. In the next circuit, you will complete 5 reps of each exercise. Continue in this fashion until you complete 1 rep of each exercise:
*Burpee/Spiderman Pushup Combo (6…down to 1)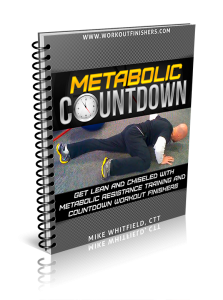 Lunge Jumps (6/side… down to 1/side)
Decline Close-Grip Pushups (6… down to 1)
*The Burpee/Spiderman Pushup Combo is a tasty metabolic sauce in which you perform a burpee, but once you're in a pushup position, you complete a Spiderman Pushup (1 per side) then bring your feet in and then stand back up.
So, thanks to my obsession, I created a new metabolic resistance training program called "Metabolic Countdown", which, surprise surprise, is a metabolic resistance training program with every workout ending with a countdown workout finisher.
Click here to finally get Warrior Fit
(and you'll get Metabolic Countdown as a FREE bonus)
This my latest creation, and it's not even on the market. So, here is what you need to do:
1. Get Yuri's awesome program and get Warrior Fit
2. Forward your receipt to us at cranktraininghelp@gmail.com, and we'll send you the FREE bonus Metabolic Resistance Training program, "Metabolic Countdown" with every workout ending in a countdown grand finale.
Warning though – this is NOT for beginners, just like Yuri's program.
May you never, EVER get bored with your workouts,
Mikey, CTT
You can grab Yuri's program by clicking here.
Tags: metabolic finishers, metabolic resistance training, Training for a Tough Mudder, Warrior Adventure Workouts