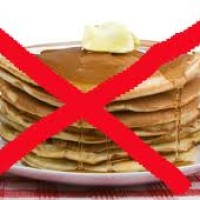 Please read this carefully because it could very well be the most important message you could ever read from me.
PLUS – I'll share some of my strategies that I plan to use for a goal I'm going for and they can help you, too.
Just over the last week, I've stepped way out of my comfort zone, and I'm asking you to do the same one final time.
Consider this your final personal warning from me…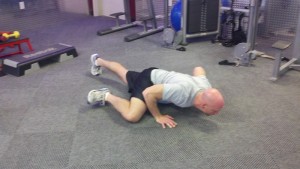 …you have only a few hours left to get access to the FREE Report called "101 Ways to Transform Your Life Today" and your 90-day plan for accomplishing your New Year's Resolutions.
At midnight TONIGHT…both guides disappear.  Get them at this link before that happens and you regret it (like I did MANY times before I made a permanent change)
==> Click for FREE access to your report and 90-day 'fast-start' plan for 2013
Not only do you get this great information, you'll also be entered to win more than $100,000 worth of cash prizes.
All you need to do is use the information to change your life.
==> Get your reports.  Transform Your Life.  Get Paid.  Click here.
Yes, it's free and I joined, too. Speaking from experience, when you surround yourself with other people who share similar goals… whether that's improving your business, losing some weight, improving your relationships and more, you succeed. It's that simple.
Now, about that comfort zone I've left behind recently…
This is hard for me to admit, but I want to be transparent with you.  Don't get me wrong – I'm proud of the 105 pounds I've lost by just committing myself to better diet decisions and working hard.
But I think it's time. I've been "comfortable" with the 105 pounds and I realized that if I were to lose 10 more pounds, I would have even MORE energy to pour into my creativity and more importantly, my family.
I'm going to need it. I have a 2-year old and another one on the way in about 3 weeks.
So there you have it – that's just one of the decisions I've made in the past week to step out of my comfort zone. And dang it… that does mean less pancakes.
Deadline – March 6th
Goal – 10 pounds of fat lost for more energy to put into creativity and time with my family
"Wait Mikey… does that mean even BETTER finishers?"
That's right Johnny, the made-up person that typed that question.
That's why I joined the Transformation Contest myself. For one thing, it holds me accountable. Second, I'll benefit from the support.
Also, I've committed to a big project for later this year, but recently, because I was pushed outside of my comfort zone, I committed to make it even bigger. It's going to easily be the biggest project of the year.
But back to those 10 pounds… Yesterday, I did something that surprised myself and it felt good, yet scary. But THAT'S when the magic happens.
I committed to a basketball league at the ripe old age of 38. I haven't played organized basketball in years. The league starts in March. Now it only makes sense to lose 10 pounds of fat so that I have the energy to go up and down the court, still have amazing creative energy and not give up my chasing games with my son, Champ.
This should be fun and challenging… and I wouldn't have it any other way. Just like I lost the 105 pounds, I'll be using the same strategies I've used to keep off those 105 pounds, but just add a little more commitment.
For one thing, I joined this for accountability and inspiration
Second, I'll plan better. My strategy on Saturday was executed with perfection. Saturday was my son Champ's 2nd birthday and there was pizza, salad and cookie cake.
So the night before, I literally planned out how I could keep my calories at bay and still progress while even STILL enjoying myself.
First, I fasted until lunch time with the exception of a cup of coffee.  Then, AS PLANNED (that's the biggest piece of your puzzle), I stuck to a HUGE salad, followed by 1 slice of pizza and 1 piece of cookie cake.
I was actually ahead of the game –  I planned for 2 pieces of pizza but was satisfied after just one piece.
Then I planned to fast until dinner, which was another salad crammed full of chicken with a little bit of asiago cheese and then an apple for dessert.
That allowed me to enjoy my reward meal last night of Beef Nachos without guilt. (Lunch was 3 eggs scrambled with olive oil and cajun spices).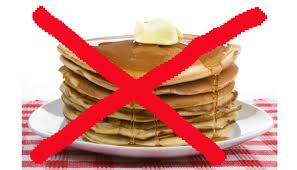 So yes it's true – I skipped my pancakes this week. This was hard, but understanding that this will give me more energy gave me the fuel to skip them.
And last night during the football games, I wrote what I believe one of the best programs I've written to date. I start that today, and I'm going to experiment with it with my client on Tuesday.
It's going to look like this:
Monday
– MRT with a finisher
Tuesday
– Metabolic conditioning
Wednesday
– Walk for 30 minutes <== This is when I get some of my BEST ideas
Thursday
– MRT with a finisher
Friday
– Metabolic conditioning
Saturday
– Head to the park to work on my jump shot… back in the day, my jump shot was like Lindsay Lohan and ReHab… always going in.
Sunday
– rest 
They called me Mr. Artificial… because my stealing skills were sweet and low.
No? Not funny? You're right, but c'mon… it's hilarious. Let it sink in.  OK, I'll stop.
So there you have it. My cards are on the table.
Lose 10 pounds of fat by March 6th (note – not on the scale)
Joined a basketball league that starts in March
Committed to bringing more energy and creativity to you with my biggest project of the year
Put your cards on the table here <== Last Chance
I look forward to sharing my journey with you,
Mikey, CTT
P.S. REMEMBER, all this great stuff disappears…
…TONIGHT.  Don't wait – click here to get it before it's gone.
Tags: bodyweight exercises, fat loss, Goal Setting