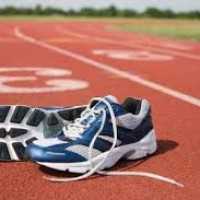 I don't know how Craig Ballantyne did it, but he somehow made this year's TT Summit even better than last year.
After Martin Rooney's presentation, I wanted to go shoulder press a cable car here in San Diego…
… and I can't even describe Martin's bootcamp workout motivation. He woke people up inside the hotel and even got one guy to work out inside his room in his underwear.
True Story.
Then all the attendees got to see a side of me that perhaps they didn't know… or even you (until now).
You probably already know that I have indeed lost 105 pounds; a journey I started way back in 2003.
I then told everyone my big a-ha moment, which was in December of 2002.
I was about 300 pounds and I was playing my playstation (Madden Football). I threw an interception and got so frustrated, I threw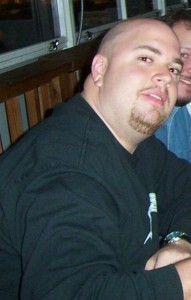 down the controller. When I bent over to pick it up, I realized I was NOT the person I thought I was.
I couldn't see my feet. I was staring at a belly that filled 46 inch pants.
That was my "big moment".
I decided to jump on the New Year Bandwagon, but I didn't want to disappear after a few weeks, so I set a long term goal. I was going on vacation later that year in July, so I wanted to lose 50 pounds in 6 months.
The biggest piece to the puzzle of reaching this goal was absolutely believing I could do it
6 months later, I had dropped 75 pounds. Since then I lost another 30 to bring the total to 105 pounds. Believe me, I'm happy with that. But what I'm MORE excited about it is that I've been able to keep it off now for about 10 years.
As I told my story to the attendees, I got a great question.
"What was your exercise program like when you started?", she asked.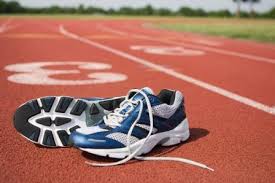 Here's the truth – my first day, I had gotten in the car and headed over to my old high school track. I was planning on running a mile.
But about halfway through just ONE lap, I got extremely tired. I could feel the tears start to streak down my cheeks as I felt the frustration drip with every tear.
"Is it too late? Am I going to really do this?" is what I thought to myself as I struggled to catch my breath.
But fortunately, I kept pushing. It was then I realized that this was going to be a tough road ahead. That's why something that Martin Rooney said this weekend had really resonated with me…. his PUSH Method…
Push
Until
Something
Happens
I won't tell you that it was easy losing all that weight. I won't tell you that it was a walk in the park to decide to choose an apple for something sweet instead of a piece of the delicious cake sitting in the break room of the office…
… or that it was "fun" getting up earlier just so I can beat traffic to get to the corporate office gym so that I would stick to my workout schedule.
I struggled and sometimes, the decisions were tough!
And you know what? Just because I'm healthier now doesn't mean I don't struggle at all now.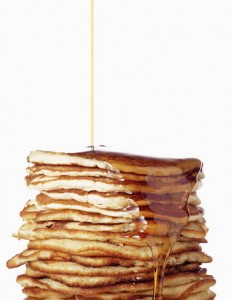 You already know my infatuation with pancakes.
Pancakes.
No reason. Just wanted to type it twice.
Anyway, look… last night, I was with dozens of trainers in the  room at dinner. The warm bread and soft butter had arrived to our table. The other trainers simply looked at it and ignored it.
It was easy for them because many of them had lived and breathed fitness their whole life.
But there was a battle inside of me. I knew if I had one slice, it would turn into 4 slices…. than 5 slices… than 6.
That's just how I work. Last night's battle was a win for me.  I don't always win the battle either, but I shake it off and continue to try to get better.
Making a change is not a diet or a workout.  It's a war.
And in war, we struggle. We struggle to make the right decisions.  We get tired. We wonder… "is this worth it?".
War consists of battles. We win some battles, we lose some.
Notice how I said "we"? That's because I'm right there with you.  I don't win all my battles. I fold sometimes and make poor decisions.
But I look at it as a battle. Sure, I'll lose some battles, but at the end of the day, I know I'll win the war.
So if you think your'e alone when you eat too much pizza or you missed a couple of workouts, you're not.
I'm right there with you in every single battle… all of us Finisher Freaks are.
Lose some battles. Win some battles.
Win the war this week,
Mikey, CTT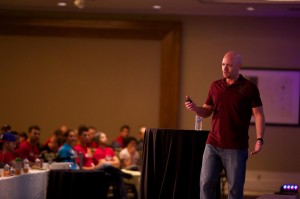 Tags: fat loss adventure, fat loss journey, motivational fat loss story