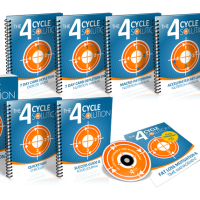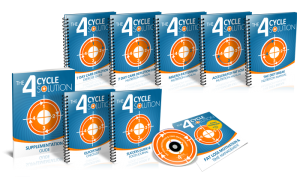 I have a full workout for you today, and it's been an experiment in the making. Here's the deal – You LOVE metabolic resistance training, but you also love metabolic conditioning.
I figured why not do both in the SAME workout?
Plus, I just discovered a nutrition trick that lets me cheat on the weekends. You can be more flexible and enjoy yourself and STILL lose fat. More on that in a bit…
Let's do a Metabolic 4 x 4 workout I did last Friday
First, I'm an old man (I turn 38 tomorrow), so I did a bodyweight circuit of jumping jacks, prisoner squats, pushups (taking 2 seconds to go down and 2 seconds to come up), leg swings and finally some standing rope rows.
Then, it's time to move onto the workout…
Goblet Forward Lunge (8/side)
Barbell or 2-Arm DB Row (10)
Rest 1 minute and repeat 2 more times
DB 1-Leg Romanian Deadlift (8/side) <== party for the hamstrings
DB Squeeze Press (12)
Rest 1 minute and repeat 2 more times
MCT Circuit
Jump Squat (6)
Close-Grip PU (20)
High Rep DB Rows (20/side)
DB Swings (15)
Rest 1 minute and repeat 2 more times
Metabolic 4 x 4… get it? 4 MRT exercises and 4 MCT exercises.  Ha-ha!… a-ha-ha! … dramatic pause…. HA.
Whatever. Here is the trick I discovered that lets me cheat more on the weekends.
It's from Shaun's 4-Cycle Carb Solution
My favorite cycle is cycle 4…
Cycle 1 – The 7 Day Carb Depletion Diet: "Shut off" your body's dependence on sugars and make belly fat your "go to" energy source to visually SEE your belly get flatter in just 7 short days.
Cycle 2 – The Macro-Patterning(TM) Cycle: Use LOTS of carbs to accelerate fat-loss and maintain a fat burning environment round the clock 24/7. No more plateaus.  No more metabolic slowdown. No more suffering from traditional low carb trendy diets.
Cycle 3 – The Accelerated Fat-Loss Cycle: Because your body is super smart it can adapt very quickly. This is the first fat-loss cycle ever designed to overcome EVERY type of plateau of sticking point the body uses to stop you from losing weight so you STAY on the fat-loss fast track.
Cycle 4 – The "Diet Break": By this point you'll have overcame every type of adaptive response related to burning stubborn body fat. Now it's time to put your fat-loss on cruise control by enjoying happy hour every Friday and even using all your favorite Cheat Foods through the weekend – WITHOUT suffering any rebound weight gain.
Get the details here (along with a plan for lower belly fat)
You'll be able to get away with MORE cheating on the weekends and still lose fat. The trick is what you do in the next 3-4 days, including eating MORE fats.
Cheat on the weekends and still lose fat here 
By the way, don't forget to email us at cranktraininghelp@gmail.com for your FREE bonus workout, Metabolic Countdown.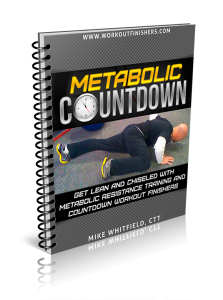 You'll be doing MRT workouts ending with a countdown finisher.  It's the perfect combination with Shaun's 4-Cycle Carb Solution to see flatter abs in just 7 days.wn, after you get Shaun's program.