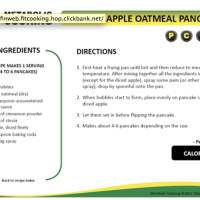 I wasn't lying. Below is a recipe for pancakes that you can eat post workout or for breakfast (if you eat breakfast). I've eaten these Oatmeal Apple Pancakes numerous times.
You can get 250 MORE fat-burning recipes here <== No more dieting
Here's a finisher that "almost" deserves IHop Cinnastack pancakes.
One of my favorite methods for a finisher is using the ladder approach. I would time myself and record it and then next week, I would try to beat the previous time.
Let's get crazy and even use the "Static" approach. That means you'll perform a finisher using the ladder method, but for two of the exercises, you'll do the same reps every time with every circuit.
I would save this for after a total body or upper body workout.  Doing this after a lower body workout is a tall order.
Do the following circuit, resting only when needed. In the first circuit, you'll perform 8 reps of 1A and 1C. In the next circuit, you'll perform 7 reps of those. Continue in this fashion until you complete 1 rep of those exercises. For 1B and 1D, you'll perform 10 reps with EVERY circuit.
1A)
 Narrow-Stance Goblet Squat (8…1)
1B)
 KB or DB Swings (10)
1C)
 Bodyweight Sumo Squat (8…1)
1D)
 KB or DB Swings (10)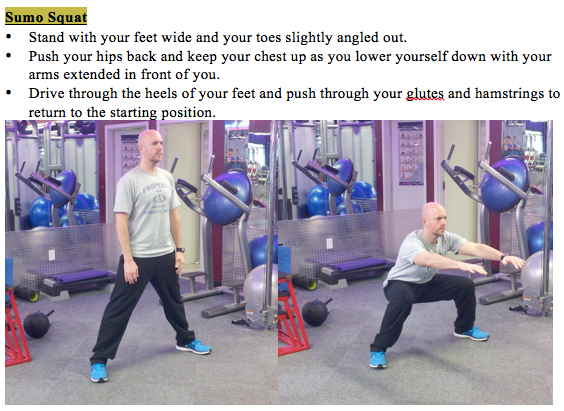 That finisher is from my 31 Ladder Finishers Manual (a reader favorite). And I'm giving you that along with my Metabolic Countdown 4-week FULL workout program when you get the brand NEW Metabolic Cookbook 2.0 here:
250 recipes + 31 Ladder Finishers + Metabolic Countdown
So once you get your 250 recipes that taste amazing and rid your boring diet, forward your receipt to us at support@workoutfinishers.com and we'll send you the bonuses.
But you need to grab it here:
Metabolic Cooking PLUS Bonuses Link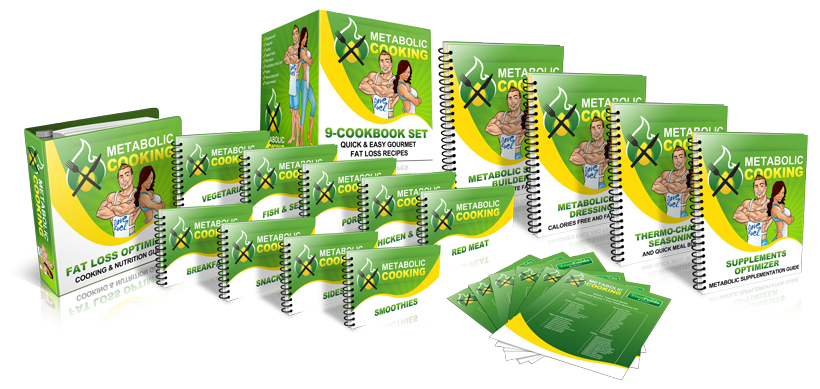 Not only will you get rid of your boring diet, but you'll also have enough finishers to get you shredded for summer.
Viva la pancakes,
Mikey, CTT
P.S. Pancakes. No reason really. I just enjoy typing that word. Thanks.
Tags: bodyweight workouts, fat loss diet, fat loss diet plans