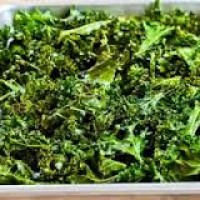 I'll be the first to confess that when it comes to salty carbs, I can't stop eating. If you put a bowl of chips in front of me, I'll eat them all. That's just part of who I am.
You already know that potato chips can do damage to your waistline (duh).
But there's this one "trick" that my wife and I have been doing for a while now (in fact we just did this a couple of days ago). All I ask is that you don't knock it until you try it… cool?
KALE CHIPS! <== Wait! I "hate" kale, too.
My good friends Karine and Dave (who I got to meet in January), have delivered yet again with a recipe I didn't even know existed until got this recipe from them and tried it for myself.
It's the last food you would ever think of making a chip out of (I scoffed at first and told my wife I'd rather cheat and eat the processed stuff). But now I'm in love. I'm not lying when I say I like these better than regular potato chips….
Check it out:
"Kale Chips" – Compliments of Metabolic Cooking 2.0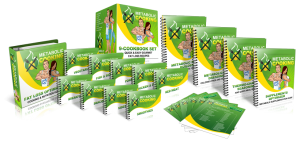 Makes 2 Servings
Ingredients
2 handfuls kale leaves
1 teaspoon cayenne pepper
Cooking spray
Sea salt
Directions
Preheat oven to 350°F.
Arrange kale on a non stick baking sheet.
Very lightly coat kale with cooking spray and a bit of sea salt.
Sprinkle cayenne pepper on top of the kale and bake for 10 minutes or until crispy.
—
We make most of our dinners from this recipe book – we simply put the laptop or tablet up on the counter. The recipes are easy.
250 fat loss recipes + Bonuses <== Half Off Discount and Bonuses Expire TONIGHT
Plus, you'll miss out on my bonuses, the Metabolic Countdown workouts PLUS 31 Ladder Finishers. At midnight, these bonuses go away, too.
Now when you have 31 ladder finishers, plus the finishers after the full workouts found inside the Metabolic Countdown, you may not know where to start. Here are 3 finishers you have to start off with (based on client and reader feedback)….
Finisher # 1 – The Vault Gauntlet
In the first circuit, you'll perform 6 reps of each exercise. In the next circuit, you'll perform 5 reps of each. Continue in this fashion until you complete 1 rep of each exercise. Then, you'll go back "up" the ladder and do 2 reps of each, etc., etc. until you complete 6… THEN you're done.
Bench Vault (6/side…1/side…6/side) Offset Pushups (6/side…1/side…6/side) Bench Vault (6/side…1/side…6/side) Bodyweight Squat (6/side…1/side…6/side)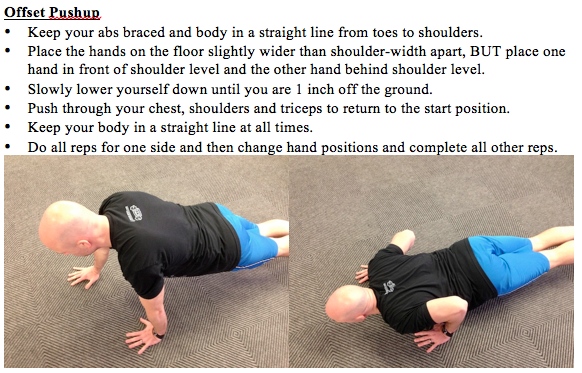 Finisher # 2 – Swingin' the Countdown
This finisher uses the "static" method where one exercise is done with the same reps in every circuit while the others use the ladder approach.
Finisher # 3 – Finisher after Workout A of Metabolic Countdown
This finisher uses bodyweight including the Prisoner Jump Squat…it will be tough after the conditioning circuit.
Get BOTH bonuses when you get Metabolic Cooking here <== Expires TONIGHT
All you have to do is get it from the link above and forward your receipt to us at support@workoutfinishers.com. We'll send you the bonuses.
End boring diets forever with tasty, REAL food plus a workout program plus 31 MORE Ladder Finishers?
No excuses,
Mikey, CTT
P.S. The price will be at it's regular price again after midnight tonight and you'll miss out on the bonuses (NO EXTENSIONS on the bonuses)
Hopefully you get this email with time to spare…
Am I too late? << Click here to find out
Tags: bodyweight workouts, fat loss diet plans, fat loss nutrition