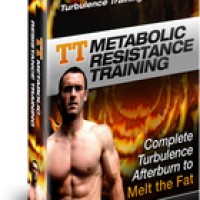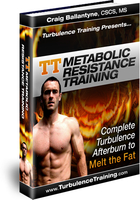 It comes but once per year…
…Ballantyne's Day…and it is a time for great celebration.
And this year, St. Ballantyne's great-great-awesome-great grandson, Craig Ballantyne, is celebrating by giving you every single TT workout for just 77 cents each.
Go here to take advantage of the greatest deal in TT history
You'll get EVERY TT MRT program, every TT Meathead workout, ALL of the TT Abs and Nutrition bonuses, access to every TT bodyweight program and bootcamp manual, PLUS first access to all TT programs released in the next 12 months.
In fact, I'm going to give you the truth behind this past year's TT workouts. You see, sometimes I write my own programs and then sometimes, I'll use a variety of Craig Ballantyne's, Roman's and of course, even Alwyn Cosgrove's workouts and more from coaches I respect.
But since I'm a TT Trainer, I mostly use TT workouts and even experiment with my long-time 1-on-1 client (we've been coaching together for about 6 years now) using them.
One reader even asked me, "What's your favorite TT workout of 2012?", and that's tough because Craig really put out some awesome programs this past year.
But after doing "Metabolic Madness" back in March, I was sold. That is a fun one. The set and rep schemes are whacky and that's probably why I liked it so much.
Just look at the first superset of Workout A on this one:
1A)
 Barbell Squat – 20 reps OR Bodyweight Squat – 50 reps
1B) 
DB Chest Press – 20 reps OR Pushups – 2 short of failure 
Rest 2 minutes and repeat 1 more time.
Weird. Different. Fun. Incomplete. Sentences.
What a fun line that was to type.
Then there was the TT workout of the year – Thermo 30. Every workout in that program is 30 minutes (or less). That one was so unique, we had to put some TT members through it as guinea pigs and of course, I got my good sport 1-on-1 client to give me feedback as well. Here it is:
"Body blasting workouts that leave you spent and energized all in 30 minutes? Yes please! These workouts are fantastic! Who knew I could get my entire body pumped and exhausted in JUST 30 minutes!"
– King
Then there was my long-time web-coaching client, Leslie…
"At first it was tough because I had to wrap my head around the fact that I could do 30 minutes of serious training and go home. These days I love going to the gym! I go in and work my butt off for 30 minutes and when I leave the gym, I feel like I've accomplished something great. I have energy and I once again feel proud of the way I look. Men at my gym even remark how hard I'm working and they tell me they get tired just watching me! I am strong and confident!"
– Leslie
Get EVERY TT Workout here for pennies
That also means you'll get my personal favorite TT workout of all time (so far), and that is from way back in February of 2011… and it wasn't even Craig.
It was Braigz CallEntyne and on a scale of 1-10, this one is a 11. It truly is evil. It's called "Ballantyne's Muscle Massacre" and it truly is a muscle massacre.
Check out this nasty superset in Workout B of that program: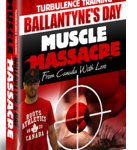 3A)
 Chin-ups – *50% of your maximum reps
3B) 
Dips – *50% of your maximum reps 
NO REST –  Repeat 7 more times.
*If you can do 10 reps, then do 5 reps per set.
Ridiculous… just plain ridiculous.
If you're ready and want serious training, then you'll get all of these workouts plus much more for literally 77 cents per workout…or even better, 33 cents per fat burning day between now and next Ballantyne's Day.
You'll get every workout Craig ever created… that means you can do an intense Meathead program one month and then a Bodyweight program the next. You'll never get bored with your workouts ever again, plus you'll get access to the most difficult TT workout I've ever done…
… and that's Workout B of MRT 1.0 of May of 2011.
I didn't even mention you'll get access to all of these nutrition bonuses:
TT Simple Nutrition
31 Blender Drink Recipes
Dr. Chris Mohr's Fat Loss Nutrition Bonus
Isabel De Los Rios' Advanced Abdominal Nutrition Guidelines
Take advantage of the best workout offer of the year
Where else can you get 131 PROVEN workouts for MUCH less than $1 each?
Get the best Turbulence Training deal EVER <== Limited availability
Tags: metabolic resistance training, metabolic resistance training programs, metabolic resistance training workout routines