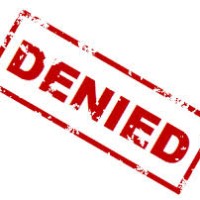 Wow.
That's all I can say.
My family and I are officially moved. We're still in Georgia, but now we're closer to my parents… about 20 miles further north from where we were.
It's been a painful, yet awesome experience…
The truth is that my wife and I have been looking to move for close to 5 years.
But for some reason or another, the opportunities weren't there.
In fact in 2010, there was a house that was within walking distance of the gym I was training my clients at. I had about 25 one-on-one clients and 6 small groups.
If their session was at 7, I could walk at 6:45 and be there with 5 minutes to spare. It was a dream house.
But the lending process was taking a painfully long time. Then the surprise came a few months later…
… the builder went out of business. That neighborhood is mostly deserted, with only about 25% of the homes built. The clubhouse has 4′ grass surrounding it, broken windows and a pool filled with a mysterious green sludge.
That door was shut.
A couple of years later, we found a neighborhood with a floor plan we fell in love with. It was after my wife had quit her job to take care of our boys.
That meant the bank was skeptical of lending us money based only on my self-employment income.
Boom. Door shut.
A year later, after having proof of income, the lot and floor plan we wanted were no longer available in that same neighborhood.
Another door shut.
So why was I denied so many times?
It makes sense. Read on…
I no longer train 30 clients or have small groups. I go to that gym only once a week to see my superstar client of 7 years.
Getting that house for that location would now be a waste, right?
The other house was great, but the neighborhood we are in now has all kinds of activities for kids all year long…
… including outdoor movies at the big neighborhood park!
And the view from my office overlooks a small field that will be used for playing rough with the boys and some KB workouts when the weather is nice…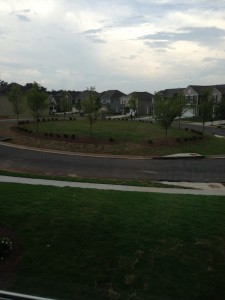 So yes, I was denied for years on moving… but it was for a reason. I didn't give up. I kept working hard and doing everything I could to move my family. I stayed patient.
It led to this… our dream home…. our future. I plan on growing old in this house. I see our boys growing up and playing outside here.
Let me ask you something…
What if you have been "denied" something recently?
Have you thrown in the towel?
Do you have a "it's just not meant to be" attitude?
Your hard work, whether it's for a new physique, new home, new business or whatever… it WILL pay off.
Doors will be shut over and over again…
… but for a reason.
Each and every day makes an impact on your future in some capacity.
Losing fat? Every rep counts.
Want to become a trainer? Every educational word you read counts.
Want to become an author? Every word you write counts.
You may not "see" the results from your work right now, but as my mentor Craig Ballantyne says, you'll experience the "Whoosh" effect.
Out of nowhere, you'll see some amazing progress.
Whoosh.
And just like I said as I unpacked my beloved Carolina Panthers memorabilia in my new home office, you'll also say…
"YES! FINALLY!"
You too, will experience the whoosh effect.
Get after that whoosh effect.
Don't lose focus.
There's only a fraction of people in the world willing to truly do whatever it takes to grasp your dreams, making them a reality.
Are you one of them?
Something to think about 😉
Mikey Whitfield, Master CTT