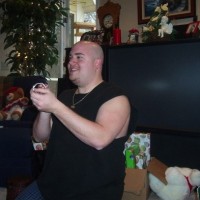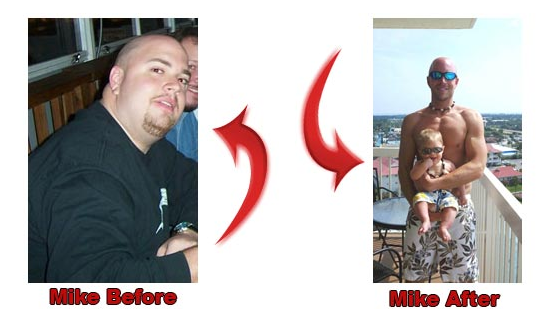 It was an amazing day in Denver, CO. I woke up at my 4AM to my phone alarm, which is "Good Life" from One Republic.
I opened up my Gratitude Journal, with my eyes still struggling to focus. The first thing I wrote down that I was grateful for was my family being warm during the snow storm in Georgia.
After a couple of hours of writing and clearing out my inbox, I walked down to the hotel gym, and to my pleasant surprise, I saw a row of Kettlebells.
With intense focus, I knocked rep after rep of KB Swings and High Pulls followed by an Ab Finisher of Spiderman Climbs and the Cable Core Press.
I felt invigorated and was ready to face the rest of the day.
After a hot shower, I took a brisk walk to the Early to Rise office with a breath-taking view of the mountains off in the distance.
Then it was a full day of learning and I absorbed mountains of information. Irony…
When I got back to the hotel room after the long day of learning, I was really hungry.
I'm really directionally challenged, so I knew if I had walked to grab a bite somewhere, I would get lost. So, I ordered room service.
About 30 minutes later a hot, grilled chicken breast and steamed rice were on my plate. I devoured it as I watched some of the Winter Olympics.
"Those skaters are like… really fast." <= My killer analyst skills
Then it happened…
Sometimes, our old demons overtake us and we don't make the best decisions.
I walked to a local Walgreens in downtown. Fortunately, it was easy (1 turn – SCORE!).
Perhaps it was because my brain was on info-overload, but everything consumable I saw in the store looked good….
… including the box of Krispy Kreme donuts.
Then I came across one of my old-time favorites… banana chips.
I read the ingredient label and knew this wasn't on my plan and it wasn't a scheduled reward meal.
"If I eat just 1/5th of the bag, it's only 150 calories", I thought.
So, I grabbed it and a bottled water.
On my walk back, I immediately opened the bag and ate a couple.
The sugary, buttery sweetness never tasted so good.
I made my way up to my room, put the hotel key on the nightstand and continued mindlessly bite after bite.
"Now remember, just eat 1/5th of the bag and then throw the rest away", I thought.
One bite after another, the bag dwindled down to nothing.
Within minutes, I ate the entire bag.
That was 750 calories consumed in less than a few minutes.
"Why are you telling me this Mikey?"
Because I'm human. And maybe… just maybe, you've done something this week that you aren't proud of….
… or perhaps you could make better decisions on the weekend and you're facing a vicious cycle week after week.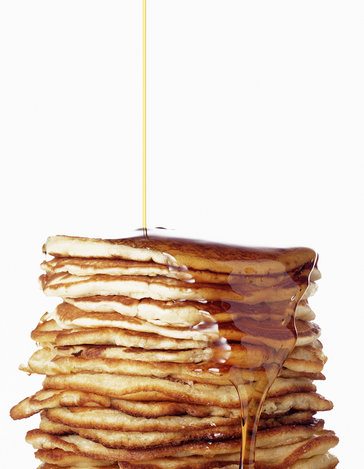 The truth about my 105-pound weight loss is that I struggled… and I still do to this day.
I don't always eat chicken and veggies.
I don't go "Beast Mode" with every workout.
I love pancakes.
I love pancakes.
I love them so much, I typed it twice.
So, perhaps that's part of the "secret" to transforming your life?
You have to know that you'll fall flat on your face sometimes.
You won't eat "as planned" or you may miss a workout here and there.
That doesn't mean you stop. It certainly doesn't mean, "Well, this just isn't my time". 
Read the below quote and see for yourself…
"Remind thyself, in the darkest moments, that every failure is only a step toward success, every detection of what is false directs you toward what is true, every trial exhausts some tempting form of error, and every adversity will only hide, for a time, your path to peace and fulfillment. " – Og Mandino
A bad night with some banana chips won't stop me from being in the best shape of my life by the time I turn 40 this year (or sooner).
One bad night won't stop YOU, either. 
It's just a few minutes of my life and it's just a few minutes of your life… or worse case scenario… just 24 hours of your ENTIRE LIFE.
What you may not realize is that God has given you yet another day.
Each day "resets" after 24 hours. It's literally a brand new day, not just a metaphor.
And every little step you do on a daily basis can build monumental success.
So yes, I have lost 105 pounds. But it wasn't easy.
I made mistakes and I still do to this day (just like the banana chips).
You can't let a few minutes of poor decision-making dictate whether you give up or not.
C'mon… you're better than that. You deserve better. You owe yourself better health and to feel better with vibrant energy that's contagious.
You're not giving in after just one setback are you?
Are you?
One, two, even dozens of setbacks can't stop you. You know why? …
… today starts a new day.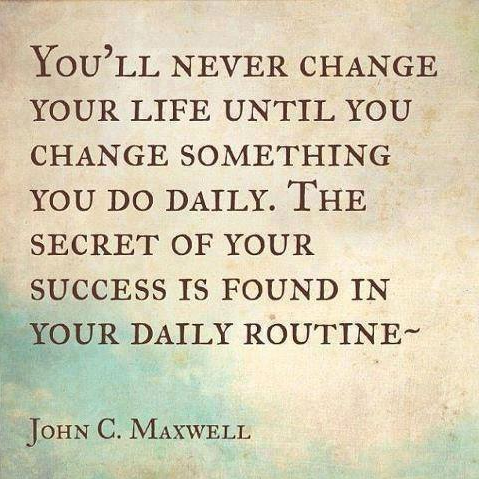 Mikey, Master CTT