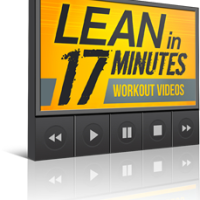 There's a guy at my gym that's been there as long as I have…which is since 2007. I honestly think he has forgotten that he is a facebook friend of mine. Let me explain…
You see, he is always "checking in" on FB at restaurants that I know are sabotaging his efforts. Yet quite often, he asks me, "What's a good supplement I can use to help me drop some fat"?
Some people don't get it. I last told him, "I would take the supplement called 'Don't Go to All-You-Can-Eat Buffets'. It's free to take, but it's hard to swallow.
He hasn't spoken to me since. Oh well.
But that's NOT what today is about.
The #1 thing that stops you from getting the results that you want from your fitness program is the dreaded plateau caused by your own workouts…. even if your nutrition is in check.
You probably realize this already. You start a workout program and then boom, two weeks later you stop getting your results and you get extremely frustrated.
Surprisingly, this happens to 86% of people who work out…
When you get frustrated, your motivation goes out the door and any hopes of you becoming the next success story leaves you quicker than pancakes at IHop when I'm there.
Look, it's not your fault. The human body is designed to plateau; it's actually a survival mechanism.
So how do we improve our own workouts so we don't hit a plateau, even on a solid nutrition plan?
==> Discover a NEW way to "cycle" your workouts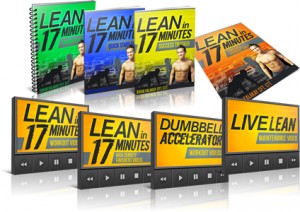 You'll learn from my buddy Brian "Mr. Energy" Kalakay, certified turbulence trainer, a secret new approach to cycling your workouts that will shatter your plateaus and triple the effectiveness of your workouts.
This is the same secret method that he uses with over 120 clients at his premier fat loss facility in Lapeer, Michigan. It's also why he has hundreds of clients month after month.
The crazy part? You can do this in just 17 minutes (with the right system of course).
With these 17-minute workouts, you'll actually cycle your workouts unlike other programs.
Back and cardio on Monday?  Legs and Abs on Tuesday?  Toes and Neck on Wednesday?
That doesn't work.
These 17-minute follow-along workouts use the power of cycling
And when you combine Brian's cycling workouts with an Extreme Fat Loss Finisher (that requires ZERO equipment), you'll get ripped by summer.
Like this one…
Extreme Conditioner 10 X 4
Do the following circuit 4 times, resting for 20 seconds between circuits.
Jump Squats (10) Burpee/Chin-up Combo or Burpee/Spiderman Pushup Combo (10) Shuttle Sprint (back and forth 10X) Spiderman Climb (10/side)
 Oh yeah… and don't check into buffet restaurants on facebook.
You can get all the BRAND NEW Extreme Fat Loss Finishers HERE
When you get Brian's follow-along workouts from the link above, send us your receipt to support@workoutfinishers.com and we'll send you the Extreme Fat Loss Finishers 2.0 bonus.
Cycle your workouts, don't check into buffet restaurants on facebook. Keep it simple.
Mikey, CTT