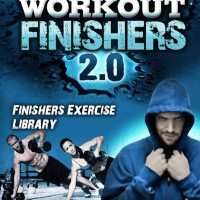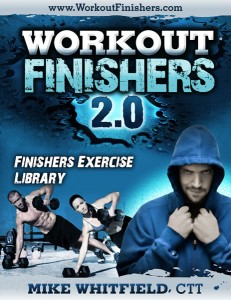 With Easter coming up, you're probably digging into the Reeses Peanut Butter Eggs aren't you?
<<Head shaking>>
No problem – you'll keep off that Easter bulge by using this NEW "Drive'n and Five'n" finisher from the Workout Finishers 2.0 Manual.
Do the following circuit 5 times, resting for 15 seconds between circuits:
Burpee/Spiderman Pushup Combo (5) Alternating Goblet Lunge (5/side) Mountain Climbers (5/side)
Get 50 more finishers PLUS Metabolic Chaos here <== Last chance for $20
Because once the clock hits midnight, these new finishers are cursed with what's called, "The Easter Curse".
I called it that because I couldn't think of anything else. But don't underestimate its power. You see, right now, you can get all 51 ADDICTING finishers for just $20 PLUS Metabolic Chaos.
But tonight… it MORE than doubles in price.
The NEW Metabolic Chaos is a fun, but effective 4-week program that uses the powerful combination of metabolic resistance training, metabolic conditioning, metabolic density training and even more metabolic finishers.
You'll actually use a 4-day/week plan on this one. This is the feedback I've been getting on these NEW finishers…
"I've done two of your finishers over the past 2 days and LOVE them! Whew!" 
– Jocelyn
"That was brutal, but fun. You need to write more like these"
– King
"What's up, Mike?! I met you at FBS! I just wanted to let you know I did the new gauntlet finisher at boot camp today, and campers lovvvved the challenge. It slammed them!"
– Nisan
Discount Expires Tonight! => Get your adrenaline rush finishers here

P.S. Yes, the manual explains how to choose the ultimate finisher based on your goals.
P.P.S. Yes, it also explains how to manipulate 3 things to make any finisher YOUR finisher based on your fitness level.
==> Get the NEW Workout Finishers 2.0 manual here <==
Discount Expires TONIGHT 🙁