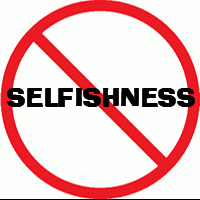 This past weekend was perhaps the best ride through "Memory Lane" I've ever had. I ALMOST missed it.
Way back in the mid 80's, I lived in small town called Rock Hill in South Carolina. It's just about a 20-minute ride south of Charlotte, NC. (Now you can see why I'm such a faithful Carolina Panthers fan).
In 1990, my family moved from there to Georgia. We were at "The Rock" for only 5 years, but it was in these 5 years I discovered a lot about myself. You can probably relate.
Going from 11 to 15… well, a lot happens.
And so Saturday, I got to experience some nostalgia as my family and I were up in Rock Hill to do nothing more than reminisce.
It almost didn't happen because quite frankly, I was almost too selfish.
You see, I have one weakness that you already know about, which is pancakes. Now although I don't like to admit it, I also have a second weakness, and that's my ability to turn off and not think about  "work". I put work in quotes because I love what I do… it's really not work to me. It's more of a mission.
Because of my obsession, I can't even turn my brain off sometimes. I deeply appreciate my family for putting up with that.
With so much on my plate, I almost canceled the trip, stripping away quality time with my family and parents.
Thankfully, I came to my senses and realized I needed to turn off my phone, emails and more so I can experience the very thing I work hard for.
Had I canceled? I would have missed out on….
Seeing the old neighborhood where I would play basketball at the top of the driveway for hours…
Seeing my old church where I would practice with my softball team on the old field
My old middle school where I would do the "human beat box" for my friends… and perhaps a little rapping, too.
But more importantly, I would have missed out on the fun conversations I had with my parents as we rode around in their van.
For a few hours, I was a young kid again, riding in my parents car just like the way it was years ago.
Thankfully, NOT wearing this:
We told stories and I learned some new things about my folks that I wouldn't have found out had I bailed and not made the trip…
… all because of my selfishness.
So, as you can already see, this message has nothing to do with fat loss or nutrition.
It's much bigger than that.
Let me quote my mom from the afternoon drive on Saturday…
"We only lived here for 5 years, but it felt like it was so much longer than that because of the friends we had and the memories we made".
Had my parents been selfish like I almost was this weekend, I would have no memories to celebrate. I wouldn't have the softball games I spent with my Dad… or the basketball memories when my Dad was my coach…
… or when my Mom would drive me to Carowinds, the local amusement park
… or the memories we made at lunch every Sunday after church
… and probably much more.
It's hard to believe that it's been 23 years since I left "The Rock".
I realized that the popular phrase, "time flies by" is not just a phrase.
It really does go by extremely fast.
So don't make the same mistake I ALMOST made… and that's being selfish.
I'm not just talking about work either. I'm talking about your goals. It's ok to have goals…
… but don't let them strip away your memories… both now and the future memories to be made.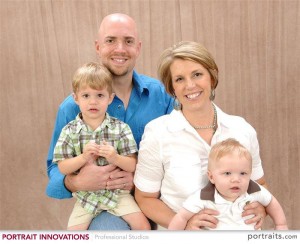 I have no doubt that at this very moment as I write this to you, I would be regretting not being in this hotel room with my son playing with his cars and my other son asleep… getting ready to visit my old church and seeing old friends for one last hoo-rah before returning home.
Out of all this rambling, I ask you for one thing… in the next 2 weeks, simply shut down.
Turn off the cell phone.
Turn off the email.
Pretend you don't even have a job
Spend REAL time with your family and friends for at least one FULL day.
Don't be selfish like I almost was. And by the way, it just might be the thing you need to get recharged and rejuvenated.
Taking one step back to take two steps forward,
Mikey, CTT