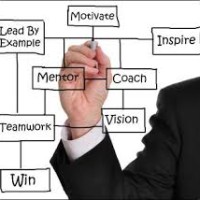 Right now, you might be at a crossroad in your 2015 journey.
Is it a little tougher than you thought? No worries, I dealt with this myself as I lost my 115 pounds.
For one thing, dieting is HARD, right? Now I know that other fitness experts are saying "It's not hard people. Just eat better and exercise!".
They don't know what you're going through. I do. I've been in your shoes…
The cravings…
The questions…
The lack of accountability…
So, that's why I have created 2 different success programs.
However, there has been some confusion. I'm about to clear that up. 
Back in the summer of 2013, I created what's called the "Finisher Freak Inner Circle". We are over 100 strong, including some folks that have been inside since the beginning.
In the fall of last year, we created the Transformation Mastermind.
So, what's the difference? And which one would benefit you? You're about to find out. 
Too bad I don't have one of those fancy info-graphics handy.
First – The Finisher Freak Inner Circle
This is what you get…
1) A new workout program to follow each month (including any new research I stumble on). Most of my workouts are around 30 minutes and I can tell how to tweak them to make them shorter without sacrificing a lot of benefit.
2) Accountability (optional)
3) A new finisher challenge every week
4) 24/7 Access to the private forum
5) Nutrition guides, 5-Minute Finishers bonus and 8 weeks of workouts (on top of the workout of the month)… so really, you get 12 weeks of workouts.
Who's it for:
If you're on info-overload and want to avoid confusion or…
You want a new program to keep it fresh consistently but don't want to pay a lot of money to a trainer that doesn't know what they are doing lolzzz or…
Simple, actionable and REAL advice from me on a consistent basis, but without being overwhelmed and…
The latest finishers each week of course
For right now, it's only $9 to get started. It's a no-brainer.
You can get started right here
Now, this next one is my best project (and will forever be because this program is my focus this year)…
The 12-Week Transformation Mastermind
This used to be called the VIP Coaching Group, but the breakthroughs we've seen in this program from people like you are much more than that.
There are folks like Amber Thiem, who melted 11 inches off her body in just 12 weeks, while allowing 2 cheat meals every week.
Then there are people like Megan Carter, who discovered what they are made of with this quote… "I've learned that I am stronger than I think I am, I have less self doubt than I used to have a year ago. That is huge for me!"
So, what do you get with the 12-Week Transformation Mastermind?
1) A new program each month. Plus, you get access to ALL of my programs that you need to succeed. Heading out of town? No problem. I'll give you a bodyweight program to do.
Need a "Meathead" type of program to add some muscle while losing fat? I got you covered. Need to improve your endurance? No problem.
2) Required Accountability – This has been huge and based on the feedback from our mastermind members, this has made the biggest difference. Each week, I have what's called a "Roll Call" in which everyone submits their progress and we help you with your obstacles.
3) Access to our Precision Nutrition Certified Coach, James Gaida, to help you with your diet goals and adjustments (and ask him any questions).
4) Done-for-you meal plans, templates and even 120 delicious recipes.
5) A new challenge every week – this will be sometimes a new finisher or it could be a habit challenge that really could change your life (and each tip is very doable).
6) 24/7 forum where you can ask your questions and I'll be happy to help you with your exercise program (offer substitutions, progressions, etc.)
Who's it for:
Those that are serious about making fast changes BUT lasting changes as well. You're willing to be uncomfortable and holding yourself accountable.
You don't want any stone left unturned. You are at a point in your life where you are willing to dismiss all your excuses.
For the Transformation Mastermind, there is an application process so we don't allow any "tire kickers" in the group.
Plus, there is a 12-week commitment so you'll have the tools to continue your success for life.
And there is good news for you…
We now offer a monthly investment instead of the 12 weeks up front.
However, just so I'm clear, you will be committed to the 12 weeks. If you're not willing to commit to the 12 weeks? Please DO NOT apply. 
We also run EVERYTHING through Facebook (including the weekly roll call). So if you're not willing to participate via Facebook, do not apply.
The 12-week program is on a New Year offer of $297. That's a monthly investment of $99 a month for 3 months if you choose the monthly option.
And yes, that includes everything, including access to your nutrition coach and me as your exercise coach.
So again, you're at the crossroad where you need to do something to keep your momentum going.
Don't let 2015 be another 2014.
Choice #1
If you're interested in the Inner Circle, go to this link:
Finisher Freak Inner Circle ($9 for instant access)
Choice #2
If you're interested in the Transformation Mastermind, you will need to apply.
Apply for the Transformation Mastermind
Hopefully, that clears the confusion 😉
And masterminds do work… I'm in 2 of them myself, including one I've been in since 2011.
Have a great day,
Mikey Whitfield, Master CTT