As I was training my long time client yesterday morning, I was walking around still stiff due to throwing out my back recently. How I did it is still a mystery. It came on gradually and at one point, I found myself crawling to get around.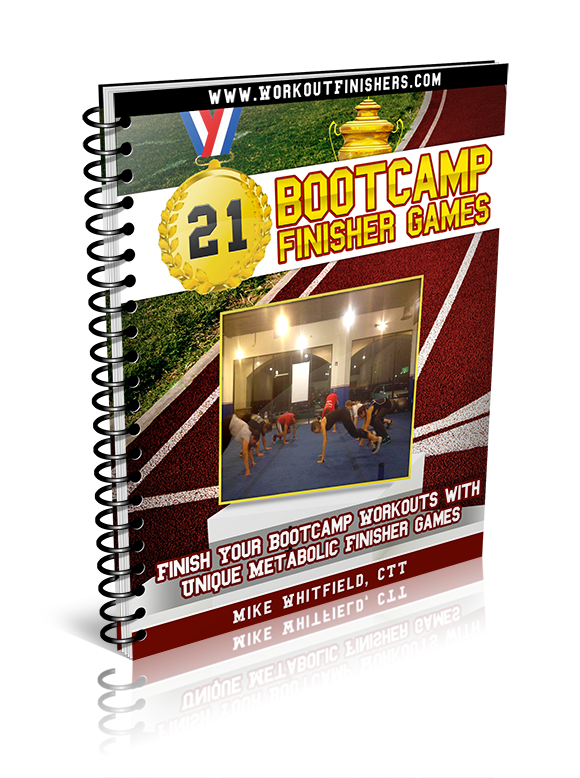 As I had to put my pride on the shelf, I had to ask him to move his own weights. For 5 years now, I would move the weights for him. I'm kind of old school like that. After his tough  metabolic resistance training session, we did a nasty lower body finisher.
It was a basic "3-round" finisher, and it looked like this:
1A) Low Platform Jumps (30 secs)
1B) Narrow-Stance Goblet Squat (30 secs)
1C) Switch Lunge (30 secs)
He was allowed to rest 30 seconds between rounds.
He asked me a question that sparked an article idea, too. "How do you use metabolic resistance training with your bootcamps?".
That was easy – use more bodyweight exercises and use timed sets. But these days, that's just simply NOT enough.
There are bootcamps going up everywhere, and YOU have to separate yourself from the other camps. People can go anywhere for a good workout. They can go to their backyard with a friend and have a great workout. Big deal.
People come to a bootcamp for an experience, not just a workout. If they are addicted to working out and they are having fun, THEN you've done your job. Taking people through a workout was so 2005. It takes so much more than that.
When I coached bootcamps, my "signature" was using finishers with bootcamps. I had a planned program in place, but the finisher was different every single workout. This brought amazing energy.
But now the bar has been raised yet again. Boot Camp Games are what tripled the memberships at one bootcamp in Michigan. That's because Brian Kalakay was willing to step out of his comfort zone and bring something unique to his bootcamps – crazy games so that adults can play like kids.
You can read his story by clicking here
Just because you might not be a bootcamp coach doesn't mean you can't do this amazing metabolic resistance training workout. Here's how I would set up my bootcamp workouts:
Warm-up – do each exercise for 20 seconds, resting for 30 seconds between each circuit. Do this circuit twice:
1A) Prisoner Squat
1B) Jumping Jacks
1C) Pushups
1D) Total Body Extensions
MRT Circuit – do each exercise for 30 seconds, resting for 1 minute between each circuit. Do this circuit 3 times:
2A) Bodyweight Bulgarian Split Squat (1-1/2 rep style)
2B) DB, Strap or Band Row (30 secs/side)
2C) Triple Stop Pushup
Metabolic Conditioning – do each exercise for 30 seconds, resting for 1 minute between each circuit. Do this circuit 3 times:
3A) Lunge Jumps or Split Shuffle
3B) Close-Grip Pushups
3C) Goblet Squat
3D) Spiderman Climb
And next? This is when you would throw in an addicting Bootcamp Game. This is where you can just let your campers be kids again and play crazy games like:
Human Hungry Hippos
Indoor Foot Volleyball
Cross the Swamp
What the heck are these? Don't worry, you'll get all the instructions and how-to in the done-for-you Boot Camp Games Manual.
That's just one option. You can also end the amazing workout with a metabolic finisher AND game.
Mikey, that sounds amazing, just like your haircut. Do tell sir.
And I will. I think the Boot Camp Games Manual is a MUST-HAVE for any serious bootcamp coach that wants to be different and explode their business. Brian even inspired my latest finishers creation, 21 Bootcamp Finisher Games.
This is where I combined the power of a metabolic finisher and the fun of bootcamp games into one awesome grand finale to your bootcamp workouts.
I'll give this manual to you FREE when you get Brian's 31 Done-for-You Boot Camp Games TODAY.
But let me warn you.
The discount for his program expires TODAY, as well as your chance to get my bonus, 21 Bootcamp Finisher Games.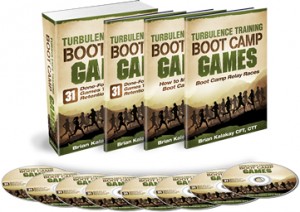 Do these simple steps now if you're serious about bringing amazing energy to your bootcamps:
1. Grab Brian's 31 Bootcamp Games by clicking here:
=> 31 Done-for-You Bootcamp Games (Discount Expires)

2. Forward your receipt to us at cranktraininghelp@gmail.com
3. We'll send you the FREE bonus, 21 Bootcamp Finisher Games
4. Use the games and finishers to rock your town and triple your bootcamp business
May you never, EVER get bored with your workouts,
Mikey, CTT
P.S. The discount and bonus expires TODAY
=> 31 Games + 21 Bonus Finisher Games
Tags: bootcamp games, metabolic finishers for fat loss, workout finisher