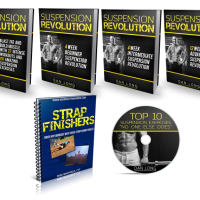 It was a long night last night. Thanks to your feedback, I instantly improved a program that literally just got released. More on that in a bit…
The last two days, I've told you about my friend Dan Long, who has more passion and energy than I've ever seen…
… and he's put that energy and passion into his NEW Suspension Revolution Program.
You also discovered that there are over 600 muscles in your body and doing weights is much better than cardio, however you're still not even close to hitting all 600 muscles.
Remember, the more muscle you tax, the more calories you burn, right?
That's how you break through a plateau… you work muscles that have been dormant for so long by bringing a NEW stimulus.
This system has 27 workouts and 191 exercises <== Discount Expires TODAY

By using Dan's Suspension Revolution, you'll work NEW muscle, burning more calories both during and after workouts.
Expect to be sore… but also expect to get faster and better results (plus, you'll see more definition because you're working so many mobilizer muscles).
Now, if you're holding back because you don't have straps, DON'T let that stop you.
Between you and I, did you know there are dozens of "How-To" videos on YouTube that will show you exactly how to create your OWN suspension system for cheap?
Now you have no excuse.
Work new muscle here <== Discount Expires Tonight
And when you get it at the link above, forward your receipt to us at cranktraininghelp@gmail.com and we'll send you the Bodyweight Dirty 30.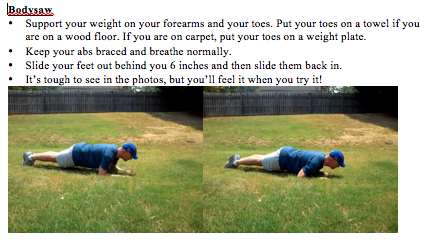 You'll get 30-minute bodyweight workouts including this ab circuit found in Workout B
2A)
 Bodysaw (15) <== 
This is a WEIRD exercise, but it works
2B) 
Side Plank w/Leg Raise (8/side)
2C)
 X-Body Mountain Climber (10/side) 
Rest 30 seconds and repeat 2 more times
You can make the X-Body MC harder by performing them with your hands on a Stability Ball or with your feet elevated.
But this bonus EXPIRES tonight, too. So, to sum it up, you get:
191 exercises to work NEW muscle
27 workouts
10 Videos of Suspension Exercises that NO ONE else does
You'll love that video – Dan is crazy and the exercises are awesome.
And not to mention my NEW Strap Finishers. Oh yeah, about that…
You have spoken.
The original Strap Finishers has already been improved, and it was already a NEW program.
You wanted even MORE strap exercises for even more of a challenge, so last night, I obliged.
Around 11 pm last night, I finally put the finishing touches on the NEW Strap Finishers. So those of you that got Dan's program already – you'll be getting the updated manual soon 🙂
You crazy, crazy kids… you love a challenge and that thrills me. Alright, you know what to do. Grab Dan's program right here before it's too late:
Suspension Revolution + Strap Finishers + BW Dirty 30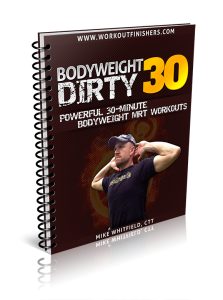 The discount and bonus EXPIRES TONIGHT
Enjoy working new muscle and of course…
May you never, EVER get bored with your workouts,
Mikey, CTT