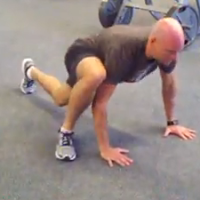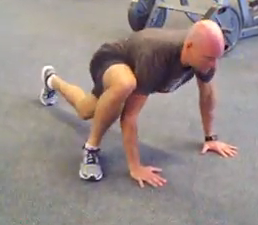 I'm sure you have your New Year Goals down by now.  For me, one of my goals is to drink more water. Back in the day, when I managed my gym, I would carry a gallon of water with me. I had a silly motto…
"A gallon by 5 keeps the fat from getting high".
Of course, when you drink more water, you feel more full and eat less. It doesn't get more natural than that.  But for now, I want you to remember a time when you filled a glass (or bucket) with too much water…
What happened as it got too full? There was less room for more water, and if you kept the water running it overflowed, right?  Well that exact same thing is happening to the trillions of cells inside your body.
Based on your diet, the chemicals and toxins you've been exposed to, and whether or not you've got any health challenges…
Your body's cellular "buckets" could be overflowing with toxic build-up.
What are these toxins?
Alcohol, sugar, pesticides, unhealthy fats, chemicals found in your makeup, water and air pollution, and more.
You can look at each of the trillions of cells in your body as buckets…
When these cells reach their "toxic load/limit", they begin to overflow.
And that's when symptoms begin to appear. A lack of energy, weight gain, sluggishness, frequent colds or infections, and allergies are just a few examples of what happens when your body is too toxic.
But believe it or not, there's a pretty cool battle going on in your body each and every day.  It's called Autophagy…
This fancy word–derived from the Greek for "Eating Of Self"–describes the process your body uses to gobble up all the damaged "junk" floating around inside you.
Your body is constantly creating and dealing with cellular junk. It's a byproduct of everything from digesting food to having a random thought cross your mind.
And it all requires complex chemical processes that leave stuff behind which has to be cleaned up.
If, like me, you're not a nutrition geek, then you probably just want something that will clean up all the mess, right?
Well that's one of the reasons that you should do a cleanse every now and again.
We all need a simple and healthy way to clean our cells of the toxins that have built up inside over our lifetime…
… but NOT one of those "crazy" cleanses.
And if you want to burn more fat (and keep it off) then cleansing is one of most important things you can do – starting now…
Because clean cells lead to a clean body.
And a clean body doesn't hold onto excess fat.  It's as simple as that.
So how do you optimize this process of cellular cleansing?
Well that's exactly what my friend and registered holistic nutritionist, Yuri Elkaim will show you how to do with his Total Wellness Cleanse.
Cleanse your way to faster fat loss <——— $100 OFF and CRAZY NEW YEAR BONUSES!
And he's made it as easy as possible by giving you all the recipes, meal plans, and step-by-step instruction to get squeaky clean (from the inside-out) without using dangerous laxatives or magic detox potions.
In fact, the Total Wellness Cleanse is the ONLY cleanse on the market that helps you lose weight, have more energy, get rid of constipation, and improve your overall health through FOOD.
Yes, FOOD. See, I told you it wasn't crazy.
If you want to start using cleansing as part of your nutritional and fat loss strategy, this is the kind of information and plan you need–practical advice on what to do and what to avoid, along with the step-by-step guidance to show you the way.
Total Wellness Cleanse <——– Special $100 discount and CRAZY NEW YEAR BONUSES!
And yes, Yuri's hooked up all my readers (that includes YOU) with you an immediate $100 discount on the Total Wellness Cleanse when you get started today.
But he's gone one step further by also hooking you up with a BRAND NEW bonus when you grab your copy of his cleanse TODAY.
This bonus is his 12-week Fitter U workout program.
Right now, this very program sells for $97 but he's giving it to you for FREE to help you make the best possible to start to 2013.
Also, exercise assists your body in expelling toxins (through sweat), so Yuri figured it would be the perfect complement to his food-based cleanse.
FYI – Fitter U is also the official workout program of the Four Seasons' Hotels across Canada!
Yes, I know – he's crazy for giving it away for free but why not take advantage?
And since I want 2013 to be your best year EVER, I'm giving you my 33 Ab Finishers manual FREE when you get Yuri's program right here:
>> Yuri's Cleanse PLUS Fitter U PLUS 33 Ab Finishers Link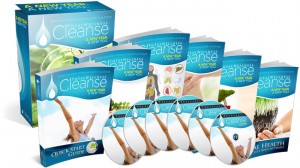 Alone, the Total Wellness Cleanse is a great program and I know you'll notice some amazing changes within a few days of following it. I know Yuri personally and he's got an amazing approach that works. His clients LOVE him.
Now, add his critically acclaimed Fitter U workout program, along with my 33 Ab Finisher workouts to the mix and you'll be blasting fat and cleaning up your body on autopilot!
Boom goes the start off 2013 right dynamite,
Mikey, CTT
PS. Toxicity is the TRUE cause of disease. It doesn't happen overnight but give it time and a body left unchecked allowing to build and build will eventually crumble.
I don't want that to happen to you and that's why I'm telling you about this body cleansing solution.
Cleanse for greater health and faster fat loss <——– $100 discount + Fitter U bonus + Ab Finishers
PPS. I should warn you that Yuri has told me that he will be taking Fitter U off the table after midnight tonight.
So if you want an amazing food-based cleanse to help you lose weight, have more energy, and overcome crippling food addictions…
…And get his Fitter U 12-week workout program thrown in for FREE, then don't wait…
>> Grab the Total Wellness Cleanse HERE
And don't forget to forward your receipt to us at cranktraininghelp@gmail.com and we'll send you the 33 Ab Finishers Workout Manual… like this one….
"The Climb and Chop Countdown" <== # 10 from the Ab Finishers Manual
Do the following circuit resting only when needed. In the first circuit, you will perform 8 reps. In the next circuit, you will perform 7 reps. Continue in this fashion until you complete 1 rep of each circuit
1A) Spiderman Climb (8/side, 7/side…1/side) 1B) Medicine Ball/DB/Cable Chop (8/side, 7/side…1/side) 1C) X-Body Mountain Climbers (8/side, 7/side…1/side)
Get the 33 Ab Finishers Manual as a bonus HERE
Don't forget to forward your receipt to us.
Tags: ab finishers, detox diets, weight loss diet