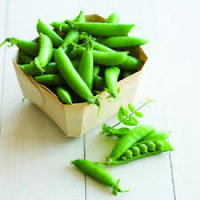 It's my last day here in Miami, Florida after a legendary steak dinner last night with Shaun Hadsall, Joel Marion, Craig Ballantyne, Bedros Keuilian, Rick Kaselj, and of course the young lady I always end up sitting next to, Shawna Kaminski.
Now I'm going to toot my own here because for me, this was HARD.
There was a pile of warm, delicious bread sitting at the table and I didn't fold. Trust me, I eyed it numerous times, but I held out.
Then the dessert menu came around… award-winning cheesecake, "hot lava" chocolate cake, cookies and more were singing to me…
"Ahhh sugar…. Diggy bom-bom-bom-bom, ahhh honey, honey"
Yet, I didn't fold.
Go me.
Although I've been here this week with about 40 other fitness folks, my diet hasn't been the greatest.
(It's Rick Kaselj's fault – he wants Mexican food EVERY single time he lands in the US).
Anyway, I knew I had to cut back at some point… you see, I can gain fat pretty easily. It's in my genes. And with the Panthers playing tonight, I know I'll be gobbling pizza or some kind of football-friendly food.
"Yeah man! Let's watch the playoffs and eat raw broccoli and snap peas. I'll bring the sparkling water!". No one does this.
So, the cutting had to happen soon… or I'd start to pile on the weight…
Now in the past, with that bread there, I sometimes would have folded. It would get the best of me.
But I no longer let it defeat me.
There is a difference.
You can find balance. You can NOT be perfect and still lose fat and get in the best shape of your life. 
Heck, I've done it!
However….
You can't lose fat if you are defeated.
Defeated people give up. They figure, "This is hard! Forget this… it's not for me!"
So, when you goof up. Forget it. Admit that a bad decision got the best of you…
… but it didn't defeat you.
Taylor Swiftisize it and "Shake it off" <=== Oh snap! That's good!
I goof up all the time (you should have seen me this holiday season with my wife's fudge. I swear the stuff is like a drug!).
So here I am this morning, feeling victorious. I've already shared this victory with the Finisher Freak Inner Circle.
You know what? You should share your victories, too.
Every victory, small or little, leads to change. 
I encourage that to all the Finisher Freaks inside the Inner Circle.
And if you want to check out the Inner Circle, right now it's a no-brainer at $9 for 4 months of workout programs…
… plus you'll get access to my best creation yet, Crank Start. It uses the best new methods of 2014 in one 4-week program.
And hey, you might as well share your victories and your struggles, too. That way you stay on track for 2015…
… PLUS some other goodies. Check it out below:
Join me here inside the Finisher Freak Inner Circle
Later tater,
Mikey Whitfield, Master CTT