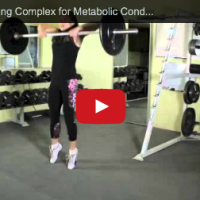 First, this is how Shawna Kaminski and I roll…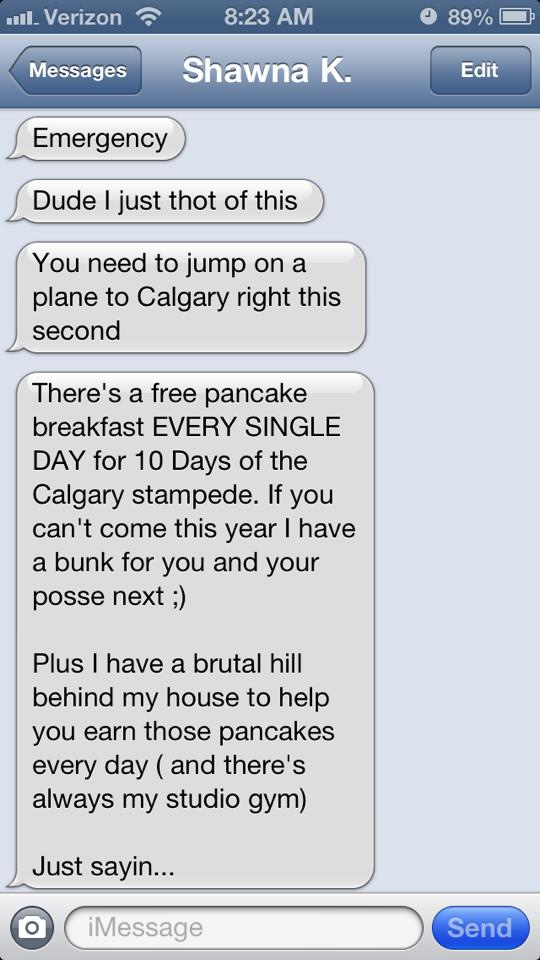 And now I'll be visiting Shawna at her place this upcoming year. You're my witness. She invited me.
With that being said, Shawna has a wicked complex for you. Let's take a looky…
What is a Challenge Complex?
Shawna Kaminski, CTT
The word 'complex' can sound confusing and difficult when you preface it with the word 'challenge' right?
Let's clarify what a complex is to begin:
Complex – (adjective) difficult, complicated, multifaceted, composed of many interconnected parts
Complex – (noun) interconnected whole
While the dictionary suggests that a complex is complicated, a Challenge Complex is strikingly simple. (Well, all except the 'challenge' part.)
Okay….enough of the English lesson, you're not on Mike's blog for this sort of thing are you?
Editors  note – What does that mean? That's rude… I think. I'm not sure yet.
HI, I'm Shawna K, a good friend and regular contributor to Mike's blog. He asked me to tell you all about something new that I just came out with. It's called Challenge Complexes….thus the discussion on what a complex actually is…(yes, I just said 'thus', aside from being a trainer and coach I was actually a school teacher for 20 years so sometimes that sort of thing slips out…;)
So, let me tell you about the kind of complexes I'm talking about in my Challenge Complexes program.
Complexes are a series of interconnected parts. They are a set of well-balanced movements that pretty much flow from one to the next. But the thing is, they are NOT complicated. They are surprisingly simple (on paper, doing them is another matter).
There are some hard and fast rules to creating safe and effective complexes. I've seen many complexes created that really tax the upper body, or are just a recipe for injury. No one needs that.
Many complexes follow the MORE! FASTER! mantra when in fact, this is NOT the mantra that you need in order to get results and benefit from complexes. I know how to create complexes to keep you safe and get results.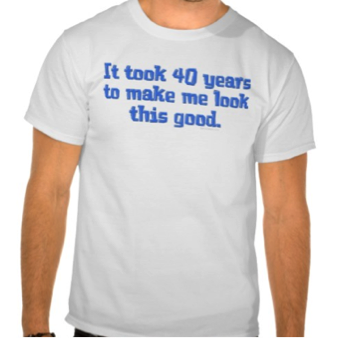 Look, I make everyone else in the fitness industry look like a baby (Mike included). I'm 50 years old and have 40 years training experience behind me. No, I wasn't a 'trainer' at age 10, but I was doing some serious, high-level training at that age and have continued to do so ever since. So, it's safe to say that I have a few training strategies under my belt.
Complexes are a fantastic way to replace steady state cardio, and even HIIT (high intensity interval training). They will not only burn fat and boost metabolism, they will actually build muscle. When you have more muscle, your body burns calories more efficiently even at rest and you even get to eat more (talk about win-win-win!). These complexes can be done as a stand-alone workout or as a short (under 20 minutes) workout on your day off.
Take a look at what you get: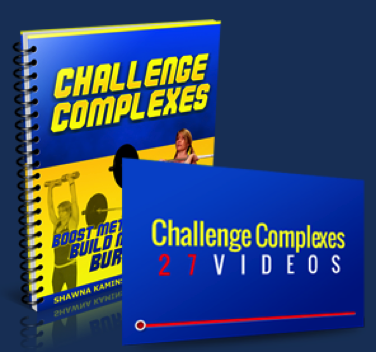 17 BB complexes
use a single barbell to Boost Metabolism, Build Muscle and Burn Fat
learn the most effective lifts to safely get an intense workout in 20 min or less
use BASIC and simple barbell moves to achieve your strength and fat loss goals
replace HIIT with amazing strength building workouts
perfect lifting technique while burning fat
avoid getting 'skinny fat' by maintaining and adding sexy, lean muscle tone
maintain and improve your strength by incorporating challenge complexes
use as a stand alone workout or incorporate into your program as 'cardio' or on your day off
10 DB complexes
add even MORE variety by using a single set of dumb bells to boost your metabolism, build muscle and burn away fat
avoid useless and boring gym machines by using only ONE set of dumb bells and a small space
train ANYWHERE for 20 minutes or less and achieve your fitness goals
Bonus: 8 KB complexes from Chris Lopez
use simple and basic kettle bell moves in easy to follow complexes from a KB master
perfect your KB moves while replacing boring cardio
All these come with coaching videos so you'll know just what to do.
Spice up your training with the fun and variety that Challenge Complexes provides.
Take my advice, (that is, advice from possibly your 'elder') and let's take a break from HIIT and put steady state cardio to rest permanently….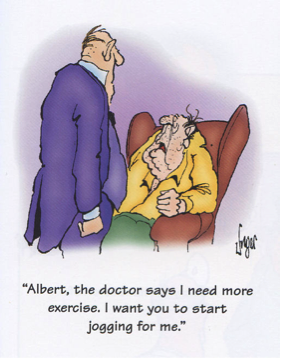 *************
Mikey here again… I asked Shawna to create one for us Finisher Freaks and she delivered. Here is one right here. Enjoy!
Do 6 reps of each move, resting 30 seconds to 1 minute between circuits. Do this circuit 4 – 6 times, depending on your fitness level:
Bentover Row
Romanian Deadlift
High Pull
Front Squat
Push Press
Burpee
Check out Challenge Complexes HERE


And when you get it at the link above, you'll also get my NEW Finisher Complexes manual, packed with a dozen DB and KB complex finishers with ZERO equipment options.
Boom goes the complexicated dynamite,
Mikey Whitfield, Master CTT
PS – Shawna will email me everyone who gets her Challenge Complexes through the Finishers VIP articles and emails by Friday at midnight and we'll email out your bonus 😉
Tags: complexes