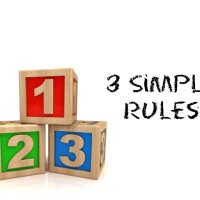 Why Progress Is The #1 Motivator
Guest Post by Dennis Heenan
If you aren't progressing you're digressing. And being stagnant is just as dangerous as moving backwards in your fitness journey. Stagnancy it is the first step in tripping down the hill of laziness and bad habits.
It is important to track progress through identifying specific and measurable goals. This is extremely important, as it will allow you to ultimately continue to stay motivated and give you confidence.
What is one thing that everyone never seems to have enough of? 
Time. 
Time is precious, and with busy schedules, often days are packed to the brim, without a minute to be wasted. With no time to waste, what's the point of going to the gym every day if you don't know if you are making any progress? Nobody has time for that these days.
So, how do you ensure you are progressing each workout and using every minute at the gym wisely?
1. Make specific and measurable goals
What are you trying to achieve from your workouts? Do you want to lose weight? Build muscle? Gain flexibility?
First decide what type of progress you want to see, then make a goal that is specific and measurable so that you can either check yes or no on achieving that goal.
For example, instead of a goal of "losing weight" you need to attach a number to that. And it doesn't necessarily need to be just "lose 20 pounds" either…
Your goal could include losing 20 pounds, but also lose 10% body fat in 8 weeks, or go from a size 12 to size 6 by September 1. By attaching a number and a timeframe, you will automatically create a benchmark for progress.
Broadness in goals takes away your focus from progressing.
2. Choose a workout plan that is geared toward your goals
If you want to look like Hugh Jackman or "The Wolverine", don't sign up for a marathon.
It is important to model your workouts from those who you want to look like. 
That said, in health and fitness you will go in phases. Sometimes different aspects will motivate you as you pursue great health.
Just recently, I put down the weights and started doing more outdoor sprint and bodyweight workouts simply because that's what motivated me.
Now that I have been away from the weights for a few weeks, I can't wait to get back into the gym and lift.
Find what you love and don't be afraid to step out of your comfort zone.
3. Accountability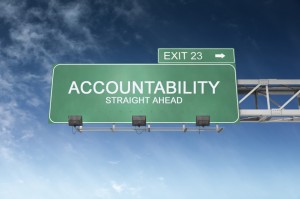 Choose at least one friend who you can tell about your goal. Having someone to ask you about your progress will provide accountability and encouragement in gaining progress.
Plus, studies show that by telling just one single person, you can increase your chances of success by 33%.
So instead of telling just one person, why not tell 10 or your entire group of Facebook friends?
No one wants to fall backwards. The only way to know you aren't moving backwards is to know that you are always moving forward. 
Below, I put together a quick video on how you can start building a rock solid upper body through pushup progressions.
As was stated, your goal doesn't just have to be "lose weight", "burn fat", or "gain muscle." There are over 25 fitness goals that you can and should achieve as you start building your best body ever.
And pushup progressions are a great way to gain strength, burn fat, and see great success very quickly.
=> See The 28 Fitness Goals You Can Achieve For Your Best Body Ever! <=