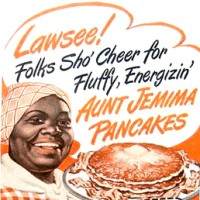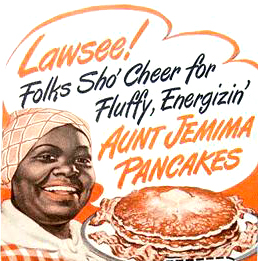 It really is true… you ARE what you eat. When I got home from Miami, I had pancakes (it had been almost 2 weeks… if I don't have pancakes at least 2x a month, I turn purple and start beating people up with a bottle of Aunt Jemima syrup… it's really weird.).
Saturday morning, I went to the cafe with my friends Shawna and Sylvia and saw they had pancakes, but I wanted to hold out. I knew
that IHop had an "all-you-can-eat" pancake special.
And there I went… Sunday morning after church. The waiter couldn't hide his astonished look. 9 pancakes later, I threw in the towel. The Mikey belly was full. I was lethargic all day long. I'm glad to be back on my routine. That's when I cheated a little too hard.
Note – this has NOTHING to do with what's below. But I really enjoy typing about pancakes.
While I was in Miami, I got to see my buddy Tyler, aka the "Garage Warrior". We talked warrior style workouts (I love his approach… and so does his tribe), pancakes and more.
That's why when I get his articles, I read them because he's got a warrior mentality. He approaches everything warrior style. And here are 3 warrior secrets to building awesome abs…
***************************************
The 3 Secrets (You're Not Using) That Will Guarantee You Build Awesome Abs
By Tyler Bramlett
Author, Warrior Abs
In this short article I will show you the 3 secret keys that I have successfully used to not only build awesome abs myself but to help dozens of others kick boring rep based ab workouts to the side and finally build awesome looking abs that look as good as they perform! Lets get started…
Key #1: Strength & Stability
Most people make the mistake of focusing on just adding rep after rep of simple ab exercises. Does this actually build strength in your abs? Well… Only to a point, once you reach a certain amount of reps you begin training for muscular endurance, which will ultimately shortchange your ab results!!
Let me explain…
When a runner decides to keep going further and further and focuses entirely on distance what happens? Do they get stronger and build more muscular strength and tone? No, they become a marathon runner who's muscle strength and tone decreases as a sacrifice to achieving more and more endurance.
When a runner decides to focus exclusively on building short bursts of strength and power what happens then? Do they get stronger and build better muscle tone? A Big Fat YES!! They become sprinters who increase their muscular strength and tone because of their emphasis on building strength and power. Look at a picture of any sprinter or marathoner to see what I mean… Do you want sprinter abs or marathoner abs?
Key #2: Flexibility & Range Of Motion
Here's where things go wrong in most peoples training. Most people never even think about how active flexibility contributes to 6-pack abs. But take a look at any gymnast's ab routine, they use exercises that focus on building not only great strength but also dynamic flexibility.
When you learn how to build flexibility at the same time you build strength. When you add these "gymnastic" exercises into your workouts, you will not only increase your performance, but you will get awesome abs even faster!
Key #3: Balance & Coordination
This final piece of the puzzle is perhaps the most neglected component of your training. Even if you've discovered the unique method of combining strength training with flexibility, you will still be neglecting how critical balance and coordination really are to developing abs that look as good as they perform.
Core imbalances can devastate your results, limit your strength and performance and are linked to almost every injury known!! The third key is an emphasis on mastering core control by using little known activation techniques to not only help core imbalances but accelerate your ab training results even further.
By integrating all 3 of these components into one set of exercises you will maximize your results building awesome looking abs that look as good as they perform!!
Discover how to get Warrior Abs Here <= Discount Expires
***************************************
Abs are not made by Aunt Jemima, but using Tyler's system instead,
Mikey, CTT
P.S. Wanna' see it in action? Tyler created a Warrior Abs video just for you.
Watch the video here:
Improve your core performance and flatten your abs using this exact system