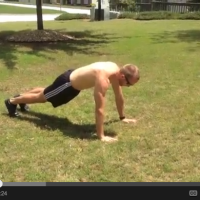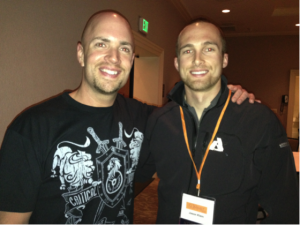 Guest post from certified Turbulence Trainer Jason Klein
Creator of the Lean Body Revolution
It was another one of those days.
Stuck in traffic, with places to be and people to see.. I was running late for my workout, and being I only allot so much time for each activity during the week, I ended up having to miss my workout!
Talk about starting the week "off the tracks."
If you've ever missed something like a workout, it can really throw you off if you are used to a certain schedule. It doesn't just throw your schedule off though. It will mess up other things like energy level, mood, motivation, immunity, and sleep quality.
Ever experience this?
I was mad because deep down I knew how essential my workouts were in order to achieve my best body and my overall mood with my family and friends. What started as one missed opportunity to boost my metabolism and gain lean, attractive muscle, turned in to a common re-occurrence…
——
That was several years back, when I didn't have a strategy for overcoming the time factor and life's unexpected events.
I sought a system to cure this issue.
As a matter of fact, that is the #1 reason why people fail at both general "every-day" goals, as well health and fitness goals. When we find a system to keep us on track, things start to fall into place.
I want to let you in on a little secret within the fitness world. There's a NEW and revolutionized method out there that is helping other people pack on lean, athletic muscle, and burn fat at a much faster rate than traditional workouts.
This method is not for people who want a "magic bullet. It is for those who love reaping true, long-term benefits from enjoyable challenges. Imagine getting some of the most effective workouts in 15 minutes or less without having to feel guilty about "not making time" to work out.
This method is called the 15 Minute Body™ method, and has already impacted hundreds of people. It uses a unique interval training and strength training superset approach that you have never seen. Watch the video:
Walking Pushup (25 reps)
Lumber Jacks (25 reps)
Mountain Ab Climber (25 reps)
Lumber Jacks (25 reps)
Sticky Squats (25 reps)
X-Body Mountain Climber (25 reps)
Lumber Jacks (25 reps)
Prisoner Reverse Lunge (24 reps)
Lumber Jacks (25 reps)
Close-Grip Pushups (25 reps)
Lumber Jacks (25 reps)
You've never used strength and interval training supersets like this before. It's very tough, and that's why the workouts are only 15 minutes. Basically, you're combining a strength training session with intervals at the same time.
*********************************
Cool stuff from Jason… those Lumber Jacks are new for me (and honestly, tough!).
Jason has been a Fitness Instructor for the United States Navy, United States Marine Corps, and even has experience training Army Special Forces (Green Beret).
Imagine the body he could help you create…
You can check out Jason's Lean Body Revolution here on a WICKED Halloween Special:
The Lean Body Revolution <== Click Here
Mikey, CTT