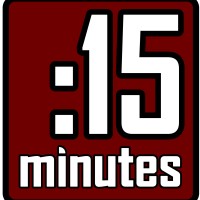 It's Complex by
Shawna Kaminski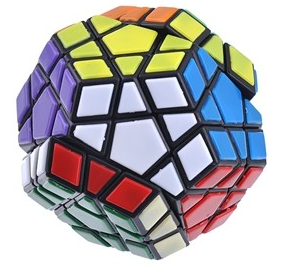 A complex isn't actually THAT complex come to think of it.
A complex is defined as 'a whole that consists a number of intricate parts, especially one with interconnected or mutually related parts'.
When it comes to doing a complex style workout, it's just a matter of grabbing a barbell (or set of DB's) and moving continuously through a movement pattern that flows from one movement to the next.
Seems simple enough right?
When it flows as it should, it's a little like poetry to me. Well, poetry that may include various curse words in the midst of the poem if the complex is set up right 😉
Complexes look deceptively easy but let me tell you, they'll kick your belly fat in the butt. The key is to focus on form. You don't need to do a zillion reps (I hate workouts that make me count to 20 or higher) or use a million pounds. Due to the nature of a complex, you'll need to load up with what you can handle on the weakest movement in the complex, but trust me, you'll still burn fat, boost your metabolism and actually build muscle even with a lighter load.
Another bonus is that complexes are short and more effective than other forms of long, boring cardio.
No doubt Mikey has schooled you on the evils of steady state cardio right?
Here's a Challenge Complex for you. You can use a barbell or swap out for DB's too.
Set your clock for 1 min of work with a 15 second rest or transition time.
You'll do 5 reps of exercise one and finish up with exercise two. You'll do 5 rounds.
5 overhead (or front) squats finish up with weighted burpees 5 bent over rows finish up with high pulls 5 per leg spider crawl push up finish up with ab roll out (plank reach if you're using DB's)
***5 rounds
If you like this complex, you're sure to love Challenge Complexes. You'll use a single barbell, set of DB's or even a KB for short and effective (FUN!) workouts. These are a great workout to do on your 'day off' from your regular training or you can even use this as a stand alone program.
Of course if you're a finisher freak, you can use one of Mike's finishers at the end if you have a little gas in the tank.
Next ==> Click Here to Get Over 27 Done-For-You Fat-Shredding Complexes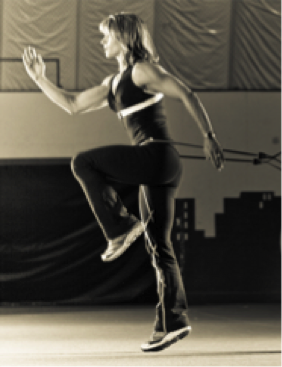 Shawna Kaminski is a retired schoolteacher of 20 years who's found her passion in the fitness industry. She's parlayed her ability to teach and her love of training into programs that you can directly benefit from. Shawna just turned 50 years old, is a mother of two teenagers and understands how busy life can be. Her workouts are short and intense and often can be done anywhere. She's always up for a challenge and shares her fitness challenges with you. Currently she runs her own fitness boot camps and coaches clients in person and online around the world with her amazing 'result getting' programs.
Tags: complexes