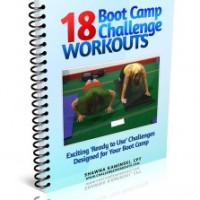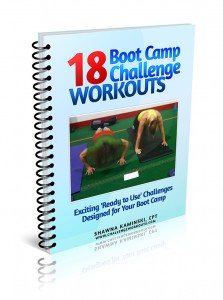 Tomorrow is a big day. Us Whitfields get to find out the sex of our kid arriving in February. Let me be transparent here…
I'm concerned about the birth date. He (or she) is due Feb 7th. The Super Bowl is on Feb 3rd.
That's just a difference of four days. I had a good talk with Mikey Jr last night. I told him (or her) the importance of arriving ON TIME or later due to the Super Bowl.
Mikey, I'm confused. What does that have to do with a 12-minute circuit?
I honestly don't know. Sorry. Let's end this awkward moment
with a 12-minute circuit…
Today, if I'm feeling crazy, I'm going to try this circuit
I got from my gal pal Shawna Kaminski, the Author of
Bootcamp Challenges.
I was going to ask her if I could share it, but then I thought,
"Hhhmmmm, do I really care if she minds if I share it? This
circuit is brutal and I know they would love it. I think I'll
do that Don't Ask, Don't Tell thing".
So, here you have it…
AMRAP set: Count the total rounds completed in 12 minutes. Partial
rounds will not be counted, only complete rounds count for the
final score.
Equipment: timer, DB's, jump rope
Exercises:
10 burpees
10 renegade row push ups
10 mountain climbers (per leg)
10 DB walking lunges (per leg)
10 DB squats
50 skips
Rules of the test:
Campers will choose and record a DB weight that they can use for
the renegade push ups, walking lunges and squats.
Repeat the round as many times as possible using the same DB's in
12 minutes, resting as little time as possible.
Campers record only complete rounds.
Training Variation:
Do timed sets of the above exercises, 30/05 for five rounds.
Now, even if you're not a camper or bootcamp trainer, you
can still do this circuit challenge at home.
Now before you check out her program, I want to let you in
on a little secret…
I'm sure you're familiar with ladders, right? That's when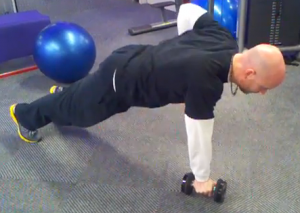 you perform exercises with a set number (8 for example) and
in the next superset or circuit, you perform 7 reps and so
on until you complete 1 rep of each.
Good times… good metabolic times.
So, here's what I want to do for you. I want you to have
12 Ladder Workouts I've created.
In fact, there are even some Finisher Ladders, including a
camper favorite… the Ab Finisher Ladder after workout #2.
So, when you get Shawna's Bootcamp Challenge program right
here at the link below through Friday:
=> Bootcamp Challenge Workouts
(If the link doesn't work the first time, simply refresh)
We'll send you the 12 Ladder Workouts as a FREE bonus.
Simply forward your receipt to us at cranktraininghelp@gmail.com
and tell Cole to please send you the 12 Ladder Workouts.
That should keep you busy for the rest of 2012 because Shawna
is also throwing in a BONUS TRX program.
See? The mission does continue…
May you never, EVER get bored with your workouts,
Mikey, CTT
P.S. Let me know how that 12-minute circuit goes, and then
grab Shawna's program here to get your Ladder Workouts:
=> Ladder Workouts Bonus Link
(If the link doesn't work the first time, simply refresh)