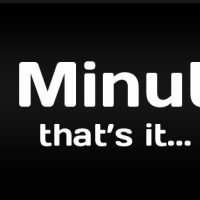 Guest Post from Shawna Kaminski, CTT
AKA the "Challenge Queen" 
Tell me that you don't have 10 minutes to invest in yourself. Seriously, if that's the case, then you're just making excuses.
Here's some tough love: you're being lazy.
There, I said it.
Who am I to tell you this? Well, I'm the mama hen of fitness, that's who. I have every reason to give all the excuses in the book to avoid working out: lack of time, age, too busy, no equipment, travel, you name it (all the same ones you're coming up with). But I don't make excuses. And I haven't used excuses like 'lack of time' in all my 50 years, cuz, really, I'm worth 10 minutes of fitness, and so are you.
I'm Shawna K, I'm Mikey's Canadian pal. You've probably seen us teamed up together on various projects and videos. I tend to kick Mike's butt when he says he's 'old' at 39. I tell him, 'Dude, I have 11 years on you, we both have another 30-40 years to go before we can use the word 'old', so let's go!' And off we go…you can see us in action here:
Now, let's get back to why you may feel you can't get a workout in. First of all, you may be making it too complicated. You don't need fancy equipment, a gym membership or special training…..but you probably already know that from what Mike tells you right?
So are you being lazy?
No, not you. If you're on this blog, I know you're up for a 10-minute barn-burner right? (Sorry about the lazy comment, I really just wanted to get your attention 😉
I've got a fun one for you here. You can get a full body kick a$$ workout done and done in 10 minutes and get on with your day, all you need is your bodyweight and a small space.
This is a 'RIST' style workout, that means 'reps in specific time'. The goal is to get 10 reps in every minute for 10 minutes.
The exercise is everyone's favourite: the BURPEE! 
Feel free to follow along with me as we get to 100 burpees together.
*If 10 burpees per minute are too much for you, dial it back to 3 or 5 or 7 burpees (or whatever challenges YOU). The point is, you can get an amazing full body workout in NO time whatsoever with this one.
To spice things up, I've added a different burpee variation for each of the 10 sets. You can do my variation, do your own or just do regular burpees. For this workout, I did NOT do the push up in the first 90 burpees.
Here are the variations I did for each set:
regular burpee
double jump burpee
mountain climber burpee
frogger burpee
get up burpee
reverse lunge burpee
3 jacks + a burpee
long jump burpee
skater burpee
push up shoulder touch burpee
Now it's WAY more fun to be doing burpees nose to nose with your dog, but if you don't have one, you'll just have to rough it. My dog, Sev, pretty much follows me everywhere, so he got in on the action in this workout.
If you like this workout, you can get your hands on more, and even get 50+ burpee variations in the 'Big Book of Beautiful Burpees'.
Click here to check out Challenge Burpee, get coaching videos and 21 workouts that you can get done in 20 minutes or less.